Rigoberta Bandini reveals the original lyrics of Ay mama: "You who have pulled my head out of your pussy"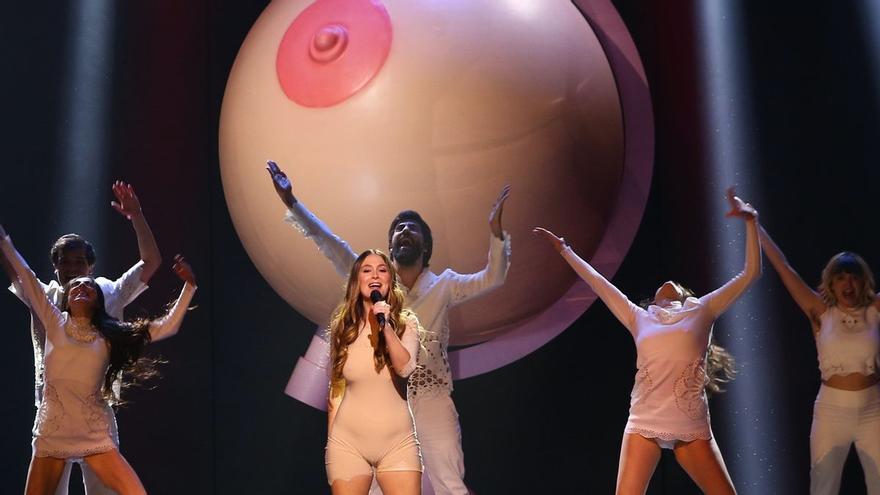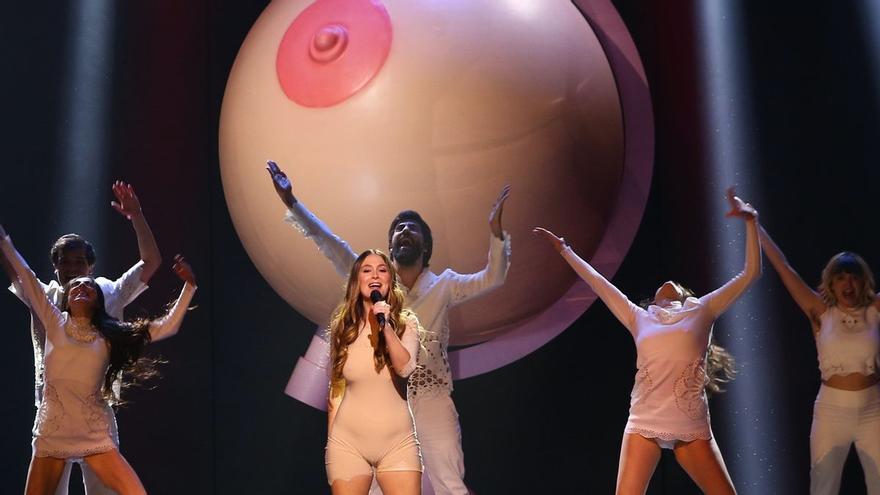 Although the storm benidorm fest has already stopped, the success of Rigoberta Bandini no. The one that was a candidate to represent Spain in Eurovision -was second behind Chanel- has been number 1 in singles in Spain with 'Ay mama'which remains in the top 10 of Spotify Spain several weeks later with almost 14 million views.
The artist has given an interview to El País where she reveals some details about her hit, such as how it originally started: "You who have pulled my head out of your cunt. Forgive me before I start for being rude." However, Paula Ribó -the woman behind Rigoberta- decided to change it: "I don't feel like starting a song like that; I want it to be a universal song that children, mothers and grandmothers can listen to, and if the word cunt comes out at the beginning…".
On the other hand, Rigoberta has also talked about her iconic performance at the Benidorm Fest, which was more complicated than it seemed at first glance. The singer acknowledges that she started out of tune in the semi-final: "I in the semi-final, at the beginning of the song, I felt very out of tune. I couldn't tune well. Because of the nerves and because I was very serious, and I came from a very heavy sinusitis". He admits that when he saw the performance he was disappointed, but "I know that I don't go out of tune at concerts, I know that I can tune perfectly, but everything is new ".
Also, in the final, the in-ear (earpiece to listen to) stopped working: "I thought my panicked face would show, but I watched the performance afterwards and thought, "Damn, how well did I hide it?"
Beyond the ins and outs of the performance, Rigoberta also talks about Chanel's unexpected victory and admits that the public was divided between her and Tanxugueiras: "It was very shocking to me and difficult to manage. At the gala there were many eurofans who, when Chanel won, began to chant "Rigoberta, Rigoberta". On the one hand I thought: "Wow, how strong, all those people are with me", but at the same time I felt very bad: it was very uncomfortable. The clash of those two worlds was instantaneous; Twitter was there, in person, so I thought: if these 500 people shout "Rigoberta"… And they would have shouted Tanxugueiras if they were second. Because the eurofan, which is a very powerful audience, was very divided between Tanxugueiras and us".