Rigoberta Bandini: 10 things you should know about the Eurovision candidate with 'Ay mama'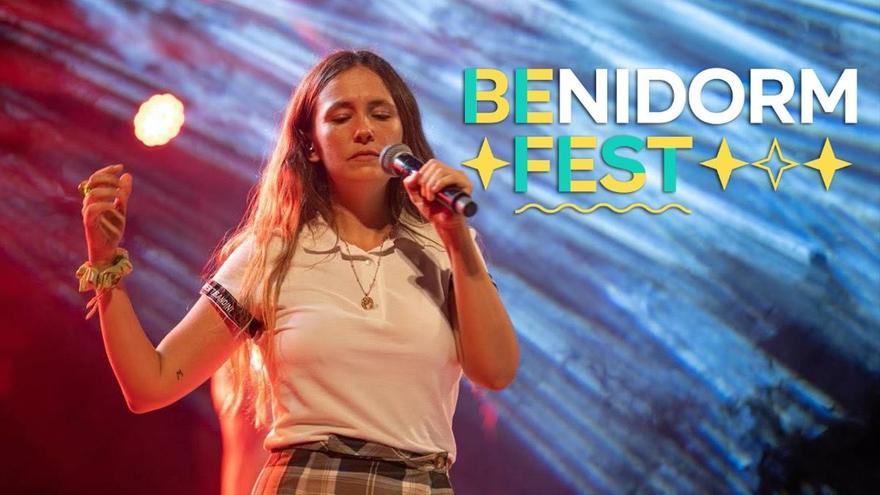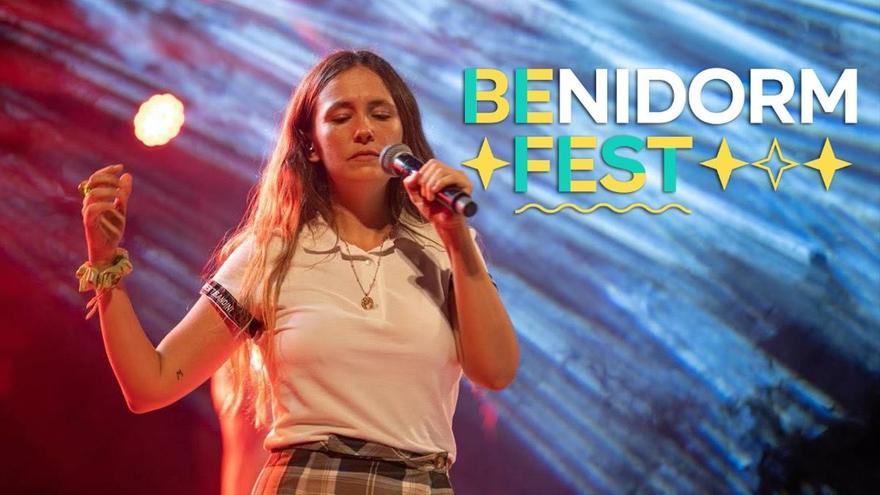 Rigoberta Bandini is, indirectly, the 'daughter' of the writer John Fante. Specifically, from her novelistic character Arturo Bandini, from whom Paula Ribó - that's her name - borrowed the surname for her musical alias after it was hidden somewhere in her brain. The first name: something very random. And the Rigoberta+Bandini union, even more so. In fact, she keeps looking for a good story to justify her alias but can't find it.
THE VOICE OF CAILLOU
Ribó's artistic spark was lit from a very young age and it caught on strongly. She began as a child to act as a dubbing actress. The Barcelona artist He has lent his voice to characters as recognizable as Caillou -he did it when he was seven years old- and Chihiro, in Spanish, or Princess Ana, from Frozen, in Catalan.
THEATRICAL, POETIC, MUSICAL
Beyond her beginnings in dubbing, she has worked in other artistic fields throughout her 31 years: theater (as an actress, playwright and director), writer (she has published a novel and several poems) and composer. Somehow, they are all in Rigoberta Bandini. Musically, he formed the trio The Mamzelles with Bàrbara Mestanza and Paula Malia.
HE TAUGHT YOU THAT PACKAGING=YELLOW
With The Mamzelles he starred in an advertising campaign to promote recycling ('Envàs, on vas?') that still echoes in the heads of the Catalans. That the containers should go to the yellow container seemed like a matter of state. She confesses that the bombing of the campaign surprised even them.
FROM VACUUM TO CONFINEMENT
With the end of his previous musical project (The Mamzelles) came the void for Ribó. He started composing for no reason and, after a while, decided to show what he had composed. He released his first single very shortly before confinement and in that rare period his figure grew. He says his tear-soaked dance songs connected with that moment.
AT THE BEAT OF 'SINGLES'
Rigoberta Bandini is the example that today you can be in the forefront without needing an album out of the oven. He has done it by hitting 'singles': adding remixes he has a dozen songs. In his first concerts he was afraid that he would not fill the gig and that it would be a loop of encores. 'Too many drugs' opened the way and 'In Spain we call it solitude' was the compass that indicated that there was a gold mine out there.
FROM BATTIATO TO MONICA NARANJO
His influences range from Franco Battiato to Mónica Naranjo and from Julio Iglesias to Cecilia. All of them are in their songs in one way or another, passed through an electronic filter. In this and in the composition of the songs, he has his (also) creative partner at home, Esteban Navarro, half of the Venga Monjas duo.
FAMILY BAND
She is accompanied on stage by a very familiar band. In addition to his partner on keyboards, the other two members are his cousins: Belén Barenys (second voice) and Juan Barenys (percussion).).
PLAYLIST MADRID
Last October, C. Tangana included 'In Spain we call it solitude' in a 'playlist' of songs that had inspired him when making 'Too many women'. A precious tailwind at a time when Ribó was stealthily taking flight.
WANNA BE A BITCH
In January, he published a song that multiplied his influence. Perra, with an obvious liberating and feminist title and message, is an anthem for her fans. Now he walks his overflowing "I want to be a bitch!" for the numerous scenarios he steps on.