Riders must wear helmets and motorcyclists may ride on the hard shoulders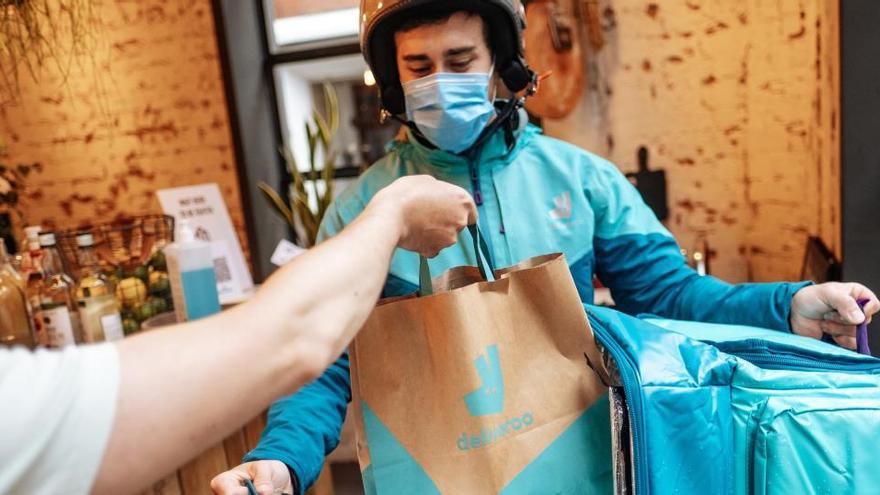 The Government will give a new twist to traffic regulations to improve the safety of vulnerable groups. The delivery men who use the bicycle to carry out their work, the so-called 'riders' must necessarily wear a helmet, motorcyclists must wear gloves and be allowed to ride on hard shoulders in the event of traffic jams, but at a maximum speed of 30 km / h.
This was announced by the Minister of the Interior, Fernando Grande-Marlaska, during his appearance to account for the balance of the accidents on the roads of 2020. Due to their work, the 'riders' "move permanently through the roads of the cities and their personal safety must be guaranteed ", has pointed out. Currently the helmet is only mandatory in cities for bicycle users up to 16 years old. The rest are only required to carry it on the road.
The requirement for gloves for motorcyclists also goes in the same line of "providing the correct equipment to guarantee personal integrity"According to the minister, who has recalled how in other countries, such as France, it is already mandatory.
An idea from 2011
The use of hard shoulders by motorcyclists when there is a collapse on the road regulates a common practice that can be dangerous only if it is done too fast. For this reason it will be limited to speed at that maximum of 30 km / h. This is an old claim of the sector, has pointed out the general director of Traffic, Pere Navarro.
Ramón Ledesma, advisor to Pons Seguridad Vial, has welcomed a measure that, he recalled, was already included in the draft reform of the traffic regulations of the year 2011.
Marlaska has not given time for this reform that is already in the process of public information.