Ricky Rubio and Juancho Hernangómez touch the 'double-double' despite the defeat of Minnesota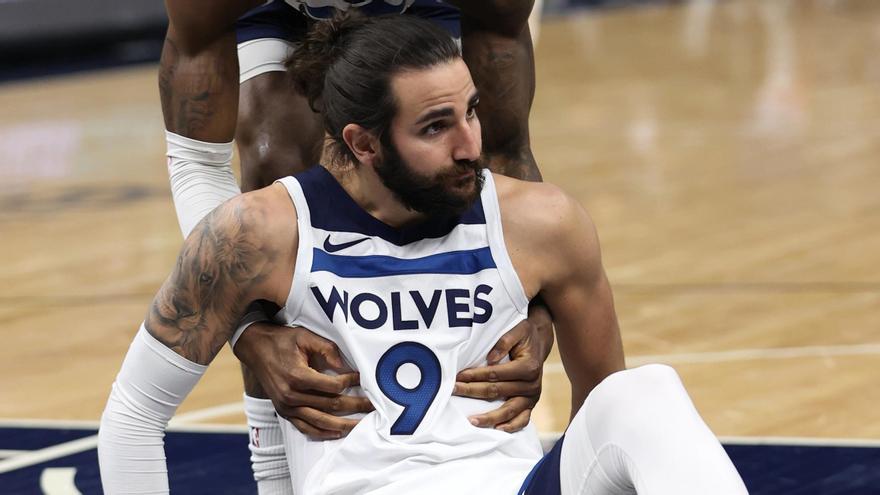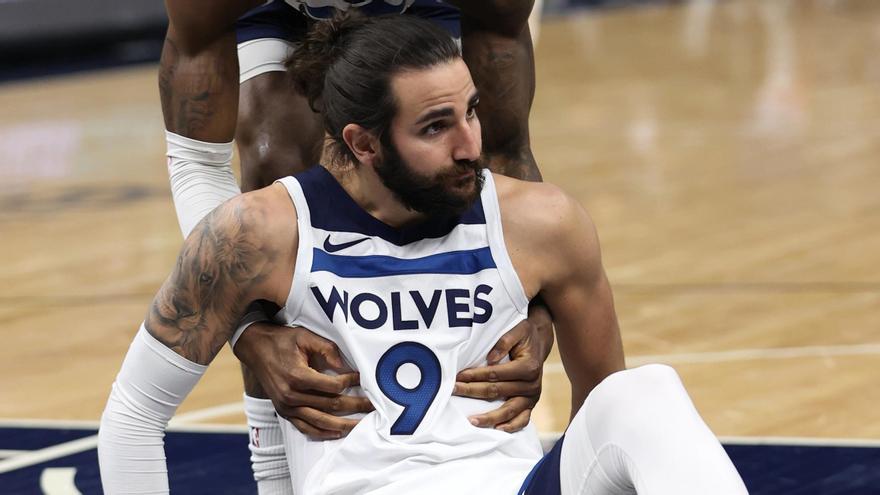 Minnesota Timberwolves, bottom of the Western Conference, has fallen this morning before Portland Trail Blazers (121-125) in a day in which both the point guard Ricky Rubio and the power forward Juancho Hernangómez touched the 'double-double' and in which Carmelo anthony became the eleventh all-time leading scorer in the NBA.
The Wolves (8-30), despite lKarl-Anthony Towns' 34 points, left behind Friday's victory against the New Orleans Pelicans and fell back to the Blazers who, led by Carmelo Anthony (26 points) and Damian Lillard (25 points and 10 assists), settle in fifth place in the West.
All this in a game in which Carmelo made history by surpassing Hakeem Olajuwon in the NBA's all-time scorers ranking. At 36, he already has 26,955 points and is eleventh on a list led by Kareem Abdul-Jabbar.
For his part, the Catalan Ricky Rubio contributed 10 points, 4 rebounds, 8 assists and 2 steals in almost 33 minutes of participation, while the Madrid Juancho Hernangómez scored 10 points and captured 8 rebounds in 24 minutes of play.
Statistics:
Ricky Rubio: 10 points, 4 rebounds, 8 assists and 2 steals.
Juancho Hernangómez: 10 points and 8 rebounds.