Ricardo III in the Oval Office | Culture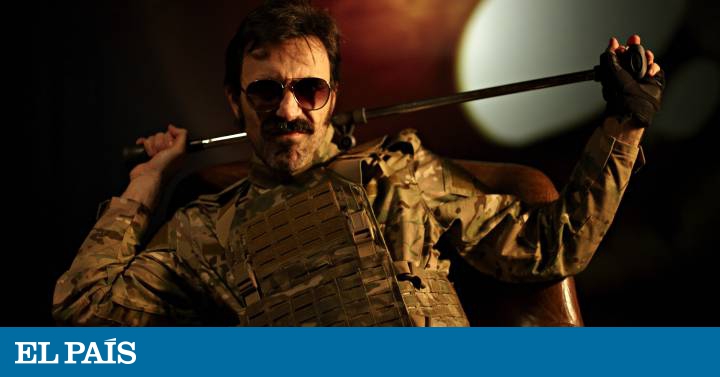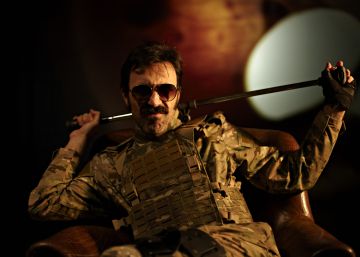 The villain par excellence of the theater is Ricardo III of Shakespeare. That is why it is also one of the most coveted roles by the actors: the bad guys go crazy. And this is precisely the question that pushed the playwright and director Miguel del Arco to mount the nth staging of this work, the most represented of the Bard in the world, above Hamlet: Why is a character cruel and cruel, who even boasts of his vileness, is so seductive? Question that, transferred to the present, is formulated as follows in his show: How is it possible that so many citizens voluntarily vote and hand over power to politicians who not only do not hide their immorality and greed, but boast about it and are admired for it?
Del Arco admitted yesterday in the presentation of its assembly – which opens this Thursday at the Pavón Kamikaze Theater in Madrid – that its proposal establishes clear parallels between Ricardo III and populist leaders such as Donald Trump, Jair Bolsonaro and Boris Johnson. He left no room for doubt and dispatched at ease: "It's amazing, these guys take pride in being villains and are admired for it. They lack empathy, they despise the weak, they mock goodness, they recognize that they are willing to do everything to stay in power and, being so, drag thousands of followers. " In addition, he continued, they are great liars: "Ricardo III is a master of fake news 'Spread the rumor that Ana, my wife, is sick and about to die. I need to marry my sister's daughter, 'he orders one of his counselors. "
Israel Elejalde plays the great villain. And it also leaves no doubt about who has been his source of inspiration: "The image of Trump has always come to me. That jester's hair, his clumsy movements, that half smile reminiscent of Joker's (the nemesis of Batman) How can a fantoche like this provoke admiration? "The actor wondered yesterday.
In addition to Trump and Heath Ledger Joker, the actor noted other references in his work: "Bruno Ganz's Hitler in the movie Collapse and the ugly of the Calatrava brothers, "he summed up, the latter laughing. "What I mean is that I have chased a monster, I don't justify any of its vileness, sometimes it tries to apologize because it is a deformed cripple, but the truth is that Shakespeare did not. He is an extreme villain, a kind of vileness meter: it is used to calculate how close or far we are from evil, "he added.
Elejalde and Del Arco, who have been working together for years and are founding partners of the Pavón Kamikaze theater, also confessed yesterday that the decision to set this text up at this time is not accidental. "After 15-M we went riding The misanthrope (de Molière), which represents extreme dignity, rejection of hypocrisy. Then, with the emergence of new parties that seemed to be driving a regeneration of democracy, the body asked us to do Hamlet And now, in this moment of absolute discredit of the institutions and the appearance of perverse characters in politics, stable Ricardo III ", reviewed Elejalde.
Six other actors accompany Elejalde on stage unfolding in multiple characters whom Del Arco, who has written the half-length version with playwright Antonio Rojano, has given more prominence than Shakespeare. "Such a person does not come to power alone, those who help him are usually as bad as he is," said the director. They are also worrisome ricarditos. In Spain, luckily we do not have a Ricardo III in power, but many of those ricarditos to those who fill their mouths with homeland and anger over the helpless, and they are already altering coexistence. And others who are not able to reach agreements because they only look for their partisan interests. " Shakespeare already wrote it: "Ricardo only loves Ricardo."
Judgment to the merchant of Venice
ROCÍO GARCÍA
A question crushes round the theater world: how to continue asking Shakespeare today, after so many times? Besides of Ricardo III Miguel del Arco, you can see these days in Madrid the review of another of his works, The merchant of Venice, at the Abbey Theater. A show that is also a very free version written by Jose Padilla, actually a rewrite that adopts a different title: Merchants of Babel.
With a meta-theater structure, the work focuses on the trial of Shylock, the Jewish protagonist of Shakespeare's original work. In fact, the show is in itself a judgment that has been made on that character since the 21st century. "It is the thriller of a trial. The processes are very useful and very attractive devices because you never know the turns they can take, which can arise to save the character being judged, "Padilla explains.
Directed by Carlos Aladro, the show alternates Padilla's text with Shakespeare's original. In addition, it takes place in two stages (the 16th and 21st centuries), two languages ​​(English and Spanish) and two cities (Venice and Belmont). "We have finished surrendered to Shakespeare. Thanking him for unleashing the absurd passion of continuing to dialogue with a material from more than five centuries ago, "says Aladro.
. (tagsToTranslate) ricardo iii (t) oval office (t) miguel de el arco (t) direct (t) free version (t) drama (t) shakespeare (t) set (t) clear (t) parallelism (t) great (t) villain (t) theater (t) president (t) trump



Source link