Ribera will meet with those affected by the closure of coal in Endesa | Companies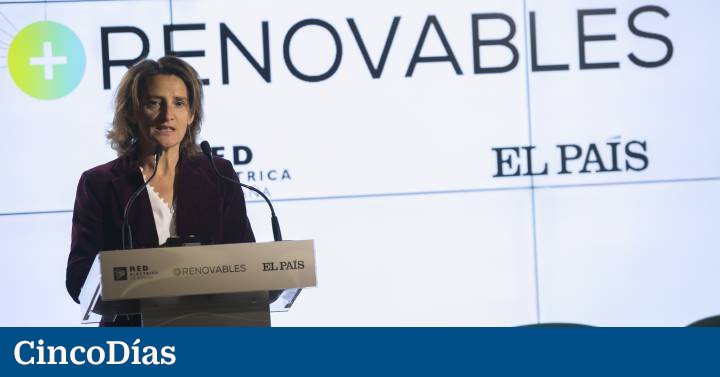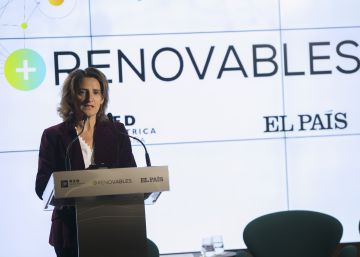 The Minister for Ecological Transition, Teresa Ribera, has called for a meeting next week to the workers of the Endesa coal plants in As Pontes (A Coruña) and Litoral (Almería), local agents and the company to know the situation, assess the possible scenarios and study The steps to follow. This was done late Friday by the Ministry for Ecological Transition in a statement, following the announcement by the Endesa Board of Directors that the company will close the activity at its coal-fired thermal power plants on the peninsula.
The department that Ribera directs has moved so follow "very carefully" this decision known on the afternoon of this Friday and that at the meeting next week the Ministry will try to know the situation "first hand", in order to study the necessary actions.
The company has decided to close the activity of these two plants, which were the only two of the group 'saved' from the obligation to close in mid-2020, due to current market conditions, which has led to these plants "not being competitive".
In a relevant fact to the National Securities Market Commission (CNMV), the energy company said its board of directors has approved "Promote the discontinuity of the production of its coal-fired thermal plants in the Peninsula, in accordance with the procedures and procedures established by law, and evaluate future options at these sites."
Shortly after the decision was known, the workers of the central As Pontes (A Coruña) They had already demanded from the Government and the Xunta de Galicia an "urgent" meeting with Endesa. In statements to Europa Press, Alberte Amado, of the CIG, has lamented this "negative news" and criticizes that this table on the future of the company did not occur beforehand to know the roadmap of the company.
For its part, the president of Galicia, Alberto Núñez Feijóo, was "very restless" by the announcement of the board of directors of Endesa and recalled that, in the case of As Pontes (A Coruña), which is the one that affects Galicia, investments of 200 million euros were made to operate beyond 2020. "The result cannot be the closure of a power generation plant," the president said in an institutional event in Mondariz (Pontevedra). He also blamed the central government for closing "an abrupt ideological transition." "A thermal power plant that is investing to comply with European Union (EU) regulations cannot be closed without a concrete and viable alternative."
. (tagsToTranslate) riverbank (t) collect (t) affected (t) closure (t) coal (t) endesa (t) feijóo (t) remember (t) plant (t) as pontes (t) invest (t) 200 million (t) operate (t) 2020



Source link