Ribera will defend flexibility in the European gas saving proposal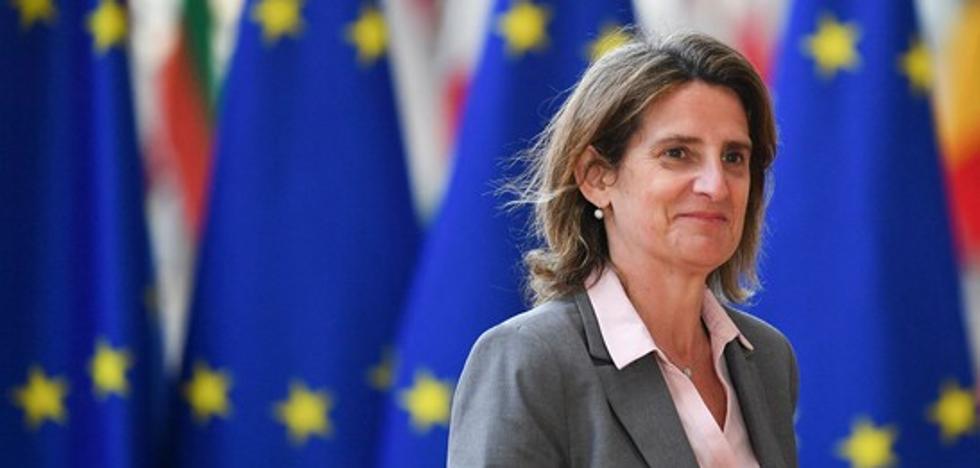 He assures that there is a good base and believes that an agreement will be reached this Tuesday
The energy ministers of the European Union face a litmus test on Tuesday, with the debate on the proposal to save gas before a possible Russian court. The Vice President and Minister for the Ecological Transition, Teresa Ribera, attends the meeting with optimism and hopes that an agreement will be reached on the initiative of the European Commission. "We want to come out with a clear message of unity and solidarity against Putin's blackmail," she assured at her entrance to the Energy Council in Brussels.
Spain agrees with the document that is currently on the table and that introduces flexibility in gas savings to adapt them to the situation of each Member State. "It's a delicate package. It does not satisfy everyone completely, but we are obliged to say yes", Ribera highlighted. The country is one of the main ports of entry for liquefied natural gas (LNG) to the continent, which is why it proposes to increase its capacities to export this energy to the most vulnerable countries, such as the Baltic countries and those located in Central Europe.
With its maximum export capacities, Spain could contribute 7,000 million cubic meters of gas per year. Or what is the same, it could provide 13% of the gas needed to fill Europe's strategic reserves. These contributions will be made through the gas pipelines that connect the country with France, from methane tankers through the Barcelona-Livorno bridge and with the transfer of electricity to other European countries.
Spain is an LNG 'hub' and that is, Ribera pointed out, the country's main asset, which is why it asks for greater flexibility in the gas savings rate -which the Commission set at 15% for all countries- . "It is about applying different solidarity measures, that there is flexibility so that each country can contribute in the best possible way", he pointed out and added that he believes that this reduction will be less than that initially set by the European Executive.
The European negotiating teams have been working against the clock since last week, when Brussels presented its energy emergency plan. In the case of Spain, Ribera has highlighted that "there is no supply problem", but has appealed to the "individual responsibility" of households.