Ribera warns the electricity companies that the decree that cuts their income is "immovable"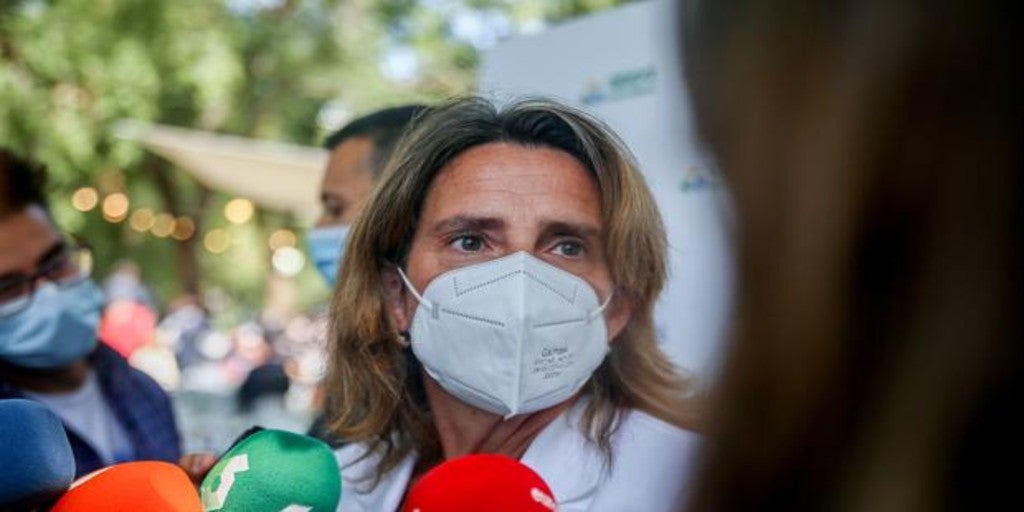 Madrid
Updated:
Keep

The third vice president of the Government and Minister for the Ecological Transition and the Demographic Challenge, Teresa Ribera, has ruled out that the Executive is going to change, in the face of pressure from the sector, any of the measures that it approved last week and that will entail a sharp cut in the revenues from nuclear and hydraulic companies.
Ribera thus confirms the cut of 2,600 million to electricity companies for the so-called 'benefits fallen from the sky', just before entering the awards ceremony of the Spanish Energy Club, which has been attended by senior executives from all the companies affected and the minister's own husband, Mariano Bacigalupo, from the CNMC.
In statements to the press, the minister has defended that the Government is doing "everything in its power to give an adequate response to a situation of extreme volatility and turbulence", and has tried to reassure the sector saying that the measures are " to a large extent temporary ".
Asked if she intends to make any changes to the approved measures, following pressure from the sector, which spoke of the closure of the nuclear power plants or of bringing legal actions, Ribera has settled the issue: «The laws are immovable until they are they change and we have no intention of changing it.
The third vice president has also ensured that the Government feels "supported and understood" by Brussels. In any case, he has once again pointed out that the ideal is for Europe to adopt a common response to a problem "not only Spanish, but that affects the entire European economy and society."
To this end, it has announced that the Spanish Government has sent a letter today to the Vice President of the European Commission, Frans Timmermans, and to the European Commissioner for Energy, Kadri Simson, requesting this common response.