Ribera rules out limiting gas consumption to Spaniards before a cut by Russia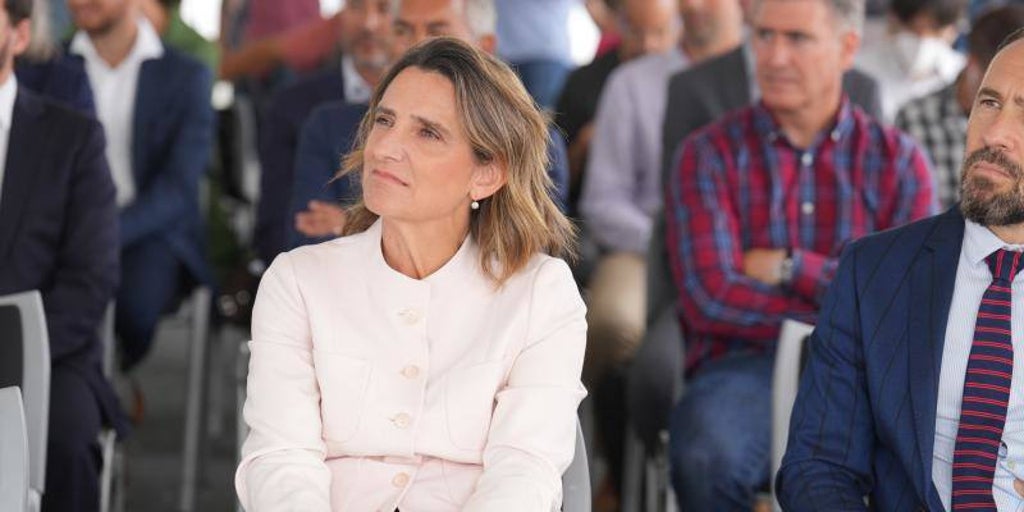 Teresa Ribera during the inauguration of the DemoSATH floating offshore wind platform in Bilbao EP
The vice president has indicated her conviction that the fuel supply will be paralyzed after Putin's "blackmail"
The third vice president and minister for the Ecological Transition and the Demographic Challenge, Teresa Ribera, has opted for "savings and efficiency" in gas consumption, but has assured that the Government is not considering the hypothesis of restricting it to "any type of consumer". In addition, she has stated that Spain will show solidarity with the rest of Europe, "but not at the expense of domestic and industrial consumers", who have paid "a very high bill for a long time" and "do not deserve restrictions or rationing".
In statements to the media, the minister stressed that the Executive "is committed" to consumers, both domestic and industrial. «Spain is going to be in solidarity with the rest of Europe, but our solidarity is much more useful if we can make use of our infrastructures to be able to provide gas to the rest of the Europeans, but not at the expense of some domestic and industrial consumers who have been paying for a very high bill for a long time, precisely because it is an energy island", he pointed out.
In this regard, he pointed out that the Spanish regasification capacity represents more than 30% of the total European capacity and, therefore, Spain is "the main port of entry for liquefied natural gas to Europe«, which »has been reflected in the bills of domestic and industrial gas consumers who, therefore, do not deserve to give restrictions«.
«I do believe that we must bet on savings and efficiency, I do believe that we must find out how some consumption can be replaced by others, to the extent that they can be replaced, but we do not consider the hypothesis of introducing rationing or restrictions of any kind as a consumer", he stated.
Teresa Ribera has referred to the plan of the European Commission that proposes cut gas consumption by 15% in the face of threats from Russia and has said that they will have to analyze what the concrete approach is.
«I think there is a call to effort to all countries, there is a very powerful call to solidarity. Spain is a country committed to solidarity, but we have to see what is the best way to offer solidarity, which is probably more linked to the ability to use our infrastructures to support the Member States that depended on gas, which arrived by pipeline », he indicated.
Ribera has highlighted that there is a "widespread conviction that, sooner or later, Russia is going to stop supplying Europe" and has pointed out that the EU, although today it has not adopted sanctions against the Russian country for the invasion of Ukraine, does want to do without of it as the main supplier of gas, coal, oil and enriched uranium.
After pointing out that Russia is currently a fundamental country for energy supplies in Europe, he recalled that it is not "so important for Spain" because its volume of gas imports "is very limited and practically".
Regarding Vladimir Putin's announcement that he will reopen the gas pipeline with Germany, the minister believes that "what he has done is rehearse energy blackmail with the Europeans." »For more than a year they began to reduce the stored gas or the gas flows that came from Russia to Europe through the different active gas pipelines«, she has concluded.
Report a bug