Ribera points to a 3.7% drop in electricity consumption without taking into account the heat wave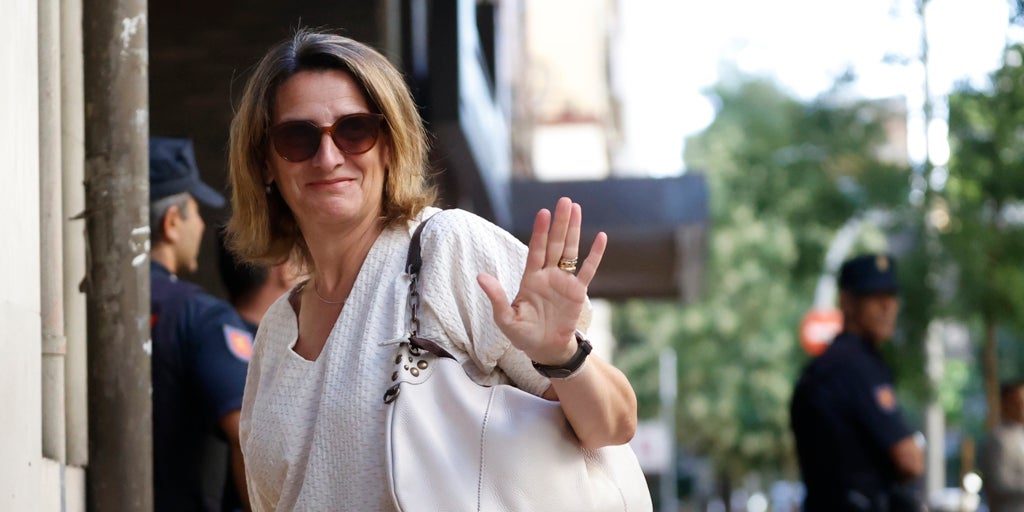 The application of the energy saving measures approved by the Government have generated a drop in electricity consumption of 3.5% during the first week in which they are in force, as announced this morning by the Third Vice President and Minister for the Ecological Transition, Theresa Rivera.
Experts question this fact, since last week there was a heat wave in almost the entire country, so the demand for electricity increased considerably due to the use of air conditioners. However, this week temperatures have dropped and consumption has been lower.
Among the approved saving measures that have created enormous confusion is limiting the temperature of air conditioning systems to 27º and turning off the lights in shop windows and buildings at 10 p.m.
In an act in the Balearic Islands, the minister has also revealed that in the last two months, the application of the system that caps the cost of gas used to generate electricity has generated savings of 1,383 million euros for all consumers. "That is, a saving of 22 million euros a day."
On this occasion, Teresa Ribera again cheats, since she refers only to the price of electricity in the wholesale market (143 euros per MWh on average), without including the amount that must be paid to gas companies as compensation by the 'Iberian mechanism'.