Ribera justifies his failure in Algeria and ensures that there is a commitment to supply more gas through Almería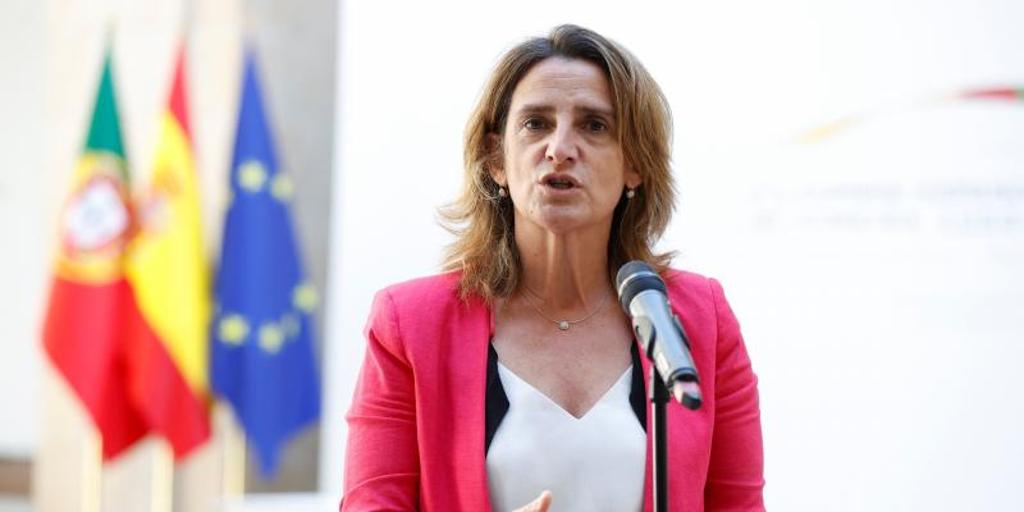 Trujillo (Cáceres)
Updated:
Keep

The third vice president and minister for the Ecological Transition, Teresa Ribera, described as a "misunderstanding already resolved" the crisis experienced within the Executive due to the labor reform and the role of the first and second vice presidents, Nadia Calviño and Yolanda Díaz.
Within the framework of XXXII Spanish-Portuguese Summit held this Thursday in Trujillo (Cáceres), Ribera reiterated that there was "little to comment on that crisis."
As a detail of the Summit, the arrival of presidents Pedro Sánchez and António Costa, at noon at the Trujillo castle, was also starred by a demonstration of a hundred people "for a decent train for Extremadura." This took place in the Plaza Mayor of the town of Cáceres.
What's more, there was a change in format and unlike other editions, the greetings of the heads of government with their ministers were avoided, Therefore, it has not yet been possible to see any public image of Sánchez greeting the second vice president, Yolanda Díaz, or of her with Nadia Calviño. La Moncloa is expected to provide them through its communication team.
Your visit to Algeria
Regarding his recent visit to Algeria, he described his work meeting as a "very intense, productive and relaxed day" with the aim of guaranteeing the supply of gas to Spain through the Medgaz gas pipeline that arrives through Almeria. It should be remembered that the second gas pipeline that supplied Spain from Algeria through Morocco to Tarifa closes as of November 1 due to the crisis between Algiers and Rabat.
Ribera stated that "The commitment of the Algerian Government is total" and that this "will increase the supply of gas" provided that Spain requests it in advance to give them time to increase the supply.
As reported by the person in charge of the Ecological Transition, the Algerian Government has committed to increasing the 8 million tons (MTM) of gas that used to go through the Medgaz pipeline until 10. In addition, up to 11 MTM will go in methane tankers to Spain.
"They are strengthening their gas compression capacity and discussing the technical details with the receiving companies and the prices, which we want to be bearable and affordable », explained in her appearance the third vice president moments before attending the plenary session of the Summit entitled "For sustainable mobility."
He also reported that the Algerian authorities informed him that there is currently no forum or dialogue table between Algiers and Rabat to resume the shipment of gas through the Maghreb gas pipeline:"They asked us for understanding and respect in their bilateral relationship"Ribera explained before attending the plenary session held at the Palace of the Dukes of San Carlos de Trujillo.
On Portuguese government crisisObviously, he did not enter, although I do want there to be "a way out as constructive as possible for the Portuguese people" with whom, he assured, there is total harmony.