Ribera asks at the Climate Summit that nuclear energy and gas are not considered "green"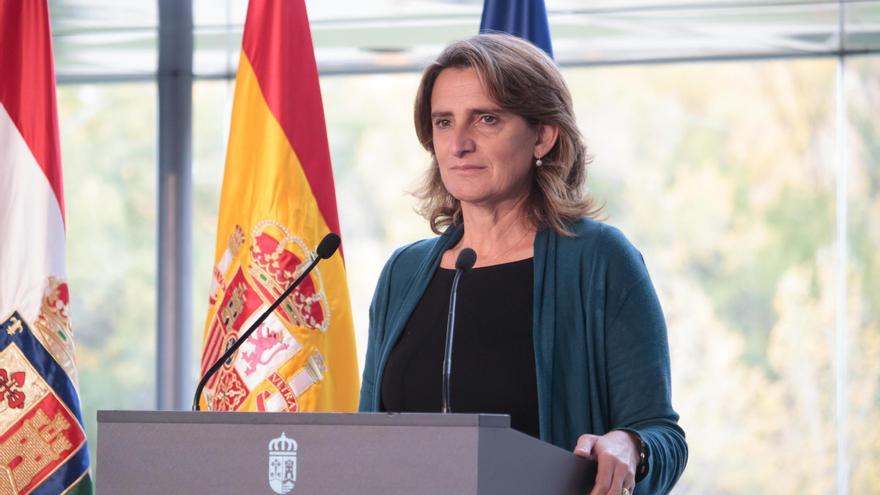 The third vice president of the Spanish Government, Teresa Ribera, considers that the confrontation of France and Germany to include, respectively, nuclear energy and gas in the list of "green investments" of the European Union generates a "distortion" in the set of environmental action.
"We from Spain believe that, regardless of whether they may have a singular consideration as technologies that can accompany the transition, it is good that they are not incorporated into that list of green taxonomy", declared to the media the also minister for the Ecological Transition from the climate summit from Glasgow.
At the expense of Brussels presenting in the near future the rules of the so-called "taxonomy" that should define which investments enjoy more friendly financing, Paris and Berlin have made a move.
The French President, Emmanuel macron, announced by surprise two days ago that France will resume the construction of nuclear power plants, Energy convicted in Germany, which is betting on a fossil fuel as gas as transition energy and maintains, for now, 2038 as the date to dispose of coal in electricity generation.
The German response to that move has come in the corridors of the Glasgow climate summit, where Berlin has circulated a statement stating its concern that atomic energy could be included in the so-called "taxonomy" what prepares the European Comission and whose decision is supposed to be imminent.
According to Ribera, both should be left out of the list of sustainable investments, so that new infrastructures are not financed with community funds, gas for being a fossil fuel and atomic energy due to the risks associated with environment.
"This does not mean that whoever wants, according to their own sovereign decisions (…) cannot invest in gas or nuclear. It does mean that from the point of view of the congruence of the system it would be a distortion to include these two technologies in that list of green technology, "he concluded.