Ribera admits that lowering VAT on electricity "does not solve the problem"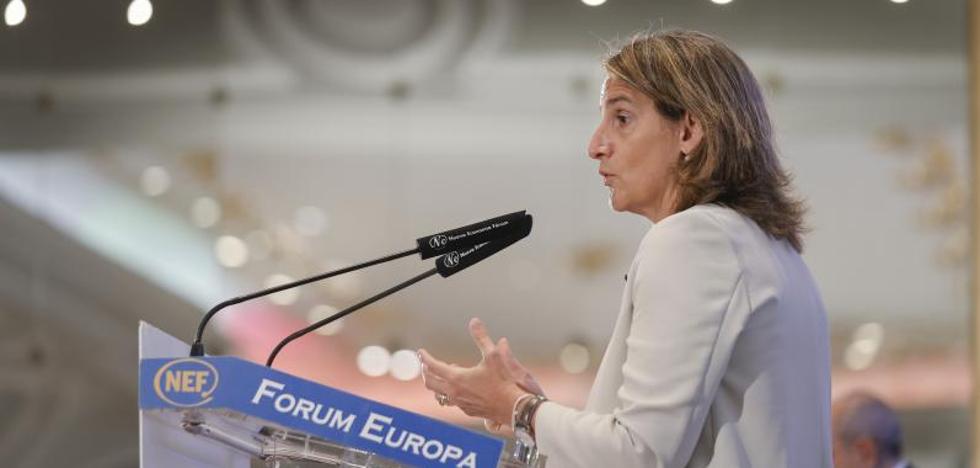 The minister is committed to "accelerating important changes of great significance" in view of the fact that the rise in electricity prices will continue over time
Barely two days after the President of the Government, Pedro Sánchez, announced that on Saturday he will approve, within the new anti-crisis royal decree, a new reduction in VAT on electricity from 10% to 5% to try to alleviate a little an electricity bill that continues to fire, the third vice president and minister for the Ecological Transition and the Demographic Challenge, Teresa Ribera, came to make an amendment to this measure, recognizing that "with tax cuts the problem is not solved."
Another of the confessions made by the minister during her speech at the New Economy Forum breakfast is that the tensions in prices are going to be sustained over time and precisely for this reason she distanced herself from "immediate measures" such as tax cuts and opted for " accelerate important changes of great importance", such as modifications in the energy market and continue promoting renewable energies.
Ribera gave no clues as to what new measures Saturday's anti-crisis decree is going to include, but he did make it clear that they will be those that "are most pertinent to accompany families." In turn, he pointed out that they are working on making the deployment "as agile and wide as possible", respecting, yes, socioeconomic, environmental issues... In any case, the vice president stressed that they will be "extraordinarily careful" and "will apply everything what is in our power" to alleviate the high costs of electricity.
Ribera showed more passion than for lowering VAT on electricity for the cap on gas that has just come into force and that, however, has not been able to curb high prices for the time being. However, he insisted on praising this measure that he considers "extremely positive" and crosses out its poor results to the "difficult scenario", with a heat wave that has not been seen since at least the early 1980s, for which he trusts that assume more price cuts soon.