Revolt among the hoteliers for the registration of customers in levels 1 and 2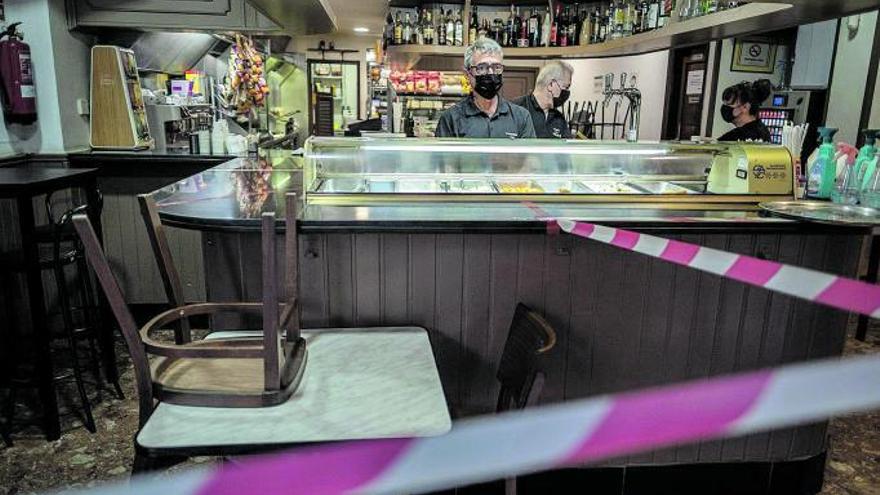 "It is not logical, nor normal and it also creates discomfort in the clientele," asserts Fermín Sánchez, president of the Association of Entrepreneurs of Bars, Cafes, Restaurants and Leisure of Las Palmas (Aebcryo), who also insists that they keep that month information "does not seem logical." To this is added that "it is difficult to manage for restaurants with a lot of customers per day – such as fast food -", as Carlos Quintero, vice-president of the Association of Restoration and Leisure Entrepreneurs (AERO), points out. But the complications derived from the fulfillment of the norm is not the only thing that has generated doubts among the hoteliers who have shouted in the sky after reading the resolution published in the Official Gazette of the Canary Islands (BOC). The biggest problem they must face now is how to apply it, since the standard does not go into assessing how they should adapt to it. As it is also personal data, locals run the risk of doing it wrong and face millions in fines. "It has taken us by surprise and has not been dealt with at any time," says Ramón Fariña, president of the AERO. "Things are not so simple, you can't write down the data and that's it," he insists.
Health claims that it is only a matter of giving the data when the premises are called to reserve
Health, for its part, ensures that this rule "does not mean more than when you call to reserve or to ask at home and give your data." "It is true that this type of data is already provided by customers to these establishments when a reservation is made, for example, but there are some restaurants that simply kept them in a reservation book, which does not oblige them to comply with the Protection Law of Data ", explains the professor of Law at the University of La Laguna (ULL), Luis Capote, who recalls that, until now, this law only had to be complied with when these data were digitized. "What was previously optional, with the rule of the Government of the Canary Islands becomes mandatory, so businesses will have to advise on how to do it," he says. Although this rule has been dealt with in other communities, it has not always been well accepted. In the Balearic Islands, for example, it has not yielded results. The measure was established in November and to this day it has not been put into practice for a single day, both due to the complications it generated to safeguard customer data and the complaints received by the sector.
Due to its rank and its vague wording, the regulations have raised doubts among jurists
Health relies on the fact that the legal services of this and other communities have approved the rule. However, due to its rank and its vague wording, it raises doubts among jurists. The lawyer Gerardo Pérez considers that when requesting personal data of this type, the rule goes against the fundamental right of data protection. "This cannot be established in a regulation with a range of resolution," indicates Pérez, who insists that "it is not correct" that this right, which comes from a European and Spanish regulatory development, "is altered by way of a resolution." For his part, Capote recognizes that the speed with which the text is written can work against him, but like many others at this time. "During the pandemic, many regulations have been published that raise doubts about how they have restricted fundamental rights," he says. While they wait for the Government to give them answers, the hoteliers ask the Executive to "rectify and reverse" the measure.