Revista de Occidente receives the National Award for the Promotion of Reading on the eve of its centenary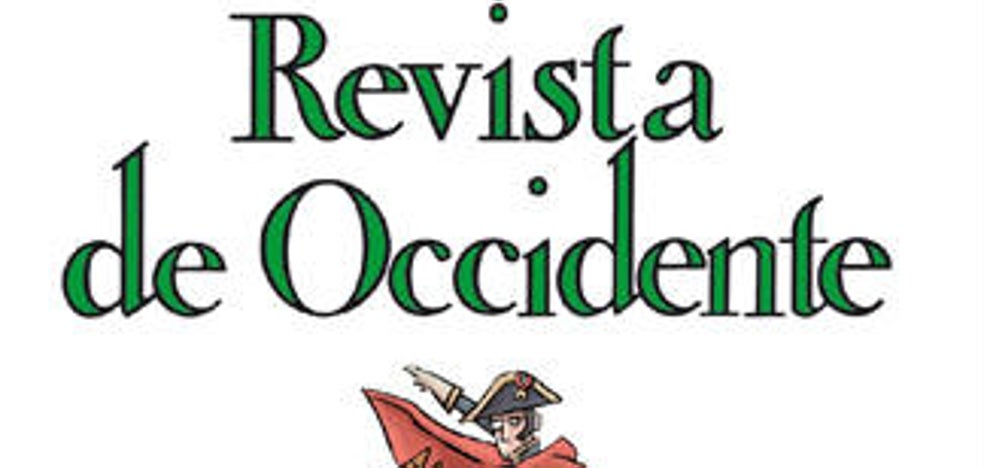 Culture also rewards the Windcatcher Association for its work with young people at risk of exclusion and the disabled
The almost centenary Revista de Occidente and the Windcatcher Association have been awarded the National Prize for the Promotion of Reading. Granted annually by the Ministry of Culture, the award is honorary in nature and consequently has no financial endowment.
The jury distinguishes the Revista de Occidente "for being a reference in the cultural edition of this country, with an extensive almost centenary trajectory that has been able to adapt to the new times, extending to other territories and media." "It is a magazine that has collaborated intensely in shaping critical and democratic thought, which, as Ortega y Gasset, its founder, said, has been and is attentive to the issues of its time," added the jury.
Published today by the José Ortega y Gasset-Gregorio Marañón Foundation, Revista de Occidente is a cultural space that collects the most relevant thought, science, plastic creation, cinematographic and audiovisual literature and continues with the same objectives that guided it in 1923 to its founder, José Ortega y Gasset.
It will thus be one hundred years old in 2023, in full activity and developing a cultural project that it has been able to maintain for so many years. The commemoration of the Centennial of Revista constitutes an event of extraordinary dimension for Spanish, Ibero-American and European culture.
The essay prevails in its content as a means of expression and communication and is aimed at a majority audience interested in contemporary intellectual debate. It offers exclusive interviews with leading representatives of international artistic and scientific thought and creation, and its covers have featured illustrations by established artists.
Commitment

The Windcatcher Association is awarded "for its efforts in promoting reading among young people at risk of social exclusion and in groups with intellectual disabilities, in addition to establishing a link between promoting reading and writing." "Its commitment to promoting reading habits in rural areas and, especially, its 'Books that matter' project which, based on citizen collaboration, encourages sustainability in the book ecosystem", highlighted the jury
Committed to promoting reading, with more than thirteen years of experience, she has collaborated in projects related to promoting reading in rural areas, groups at risk of reading exclusion, through writing scholarships for young adolescents or collaborating with organizations such as Fundación Rey Ardid, Asapme, Adislaf, Aldeas Infantiles, or Atades.
It also participates in the humanization of hospitals through the conception and development of creative writing workshops for children and adolescents, which they held in the cyber-classroom of the Zaragoza Maternal and Child Hospital in 2014. In 2015, they participated in a project of artistic interventions in the pediatrics plant and, in 2021, they promoted the Whisperers project.
They have also carried out the Books that Matter project (www.librosqueimportan.org). Since 2016, it has registered more than 10,500 book exchanges between readers from almost a hundred Spanish towns and from other countries and the Young Novelists Laboratory, designed for teenagers who want to learn to write a novel.
The National Award for the Promotion of Reading is awarded to recognize «a professional career or in order to highlight outstanding and continued contributions.