Revealed the first images of the prequel to 'Game of Thrones'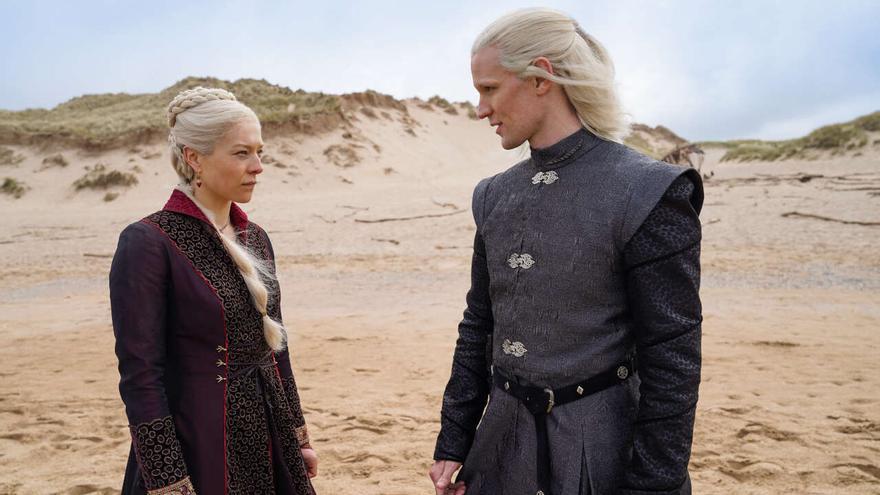 HBO has released this Wednesday the first official images of "The House of the Dragon", the prequel to "Game of Thrones", which will be released on the HBO Max platform in 2022 and whose production has recently started.
Based on the novel "Fire and Blood by George RR Martin and with faces like those of Emma D'Arcy, Matt Smith or Steve Toussaint, the plot takes place three hundred years before "Game of Thrones" and the common thread is the story of the House of Targaryen
Some of the protagonists of the series have been briefly accommodated, which the numerous followers await with great anticipation after the controversial outcome of "Game of Thrones".
Thus, Emma D'Arcy will play Princess Rhaenryra Targaryen, Matt Smith will play the heir to the throne Daemon Targaryen and Steve Toussaint will play Lord Corlys Velaryon, "The Sea Serpent" and the most famous nautical adventurer in the history of Poniente.
He is also part of the cast Olivia cooke as Alicent Hightower, daughter of the Hand of King Otto Hightower, who embodies Rhys Ifan.
With the first season still in full shoot (It started at the end of April), HBO has not yet given a specific date for the premiere of the series, which will be released next year.
The followers shuffle in the social media the possibility of it taking place in the summer of 2022, thus coinciding with the usual premiere season of "Game of Thrones".
The series features its own George RR Martin as a scriptwriter for the project, in which Miguel Sapochnik and Ryan Condal are also involved, in a main team of writers that complements Sara Hess and with directors like Clare KIlner, Greeta V. Patel and Geg Yaitanes.