"'Return of the Spy' (Netflix) is the example that there are no borders anymore"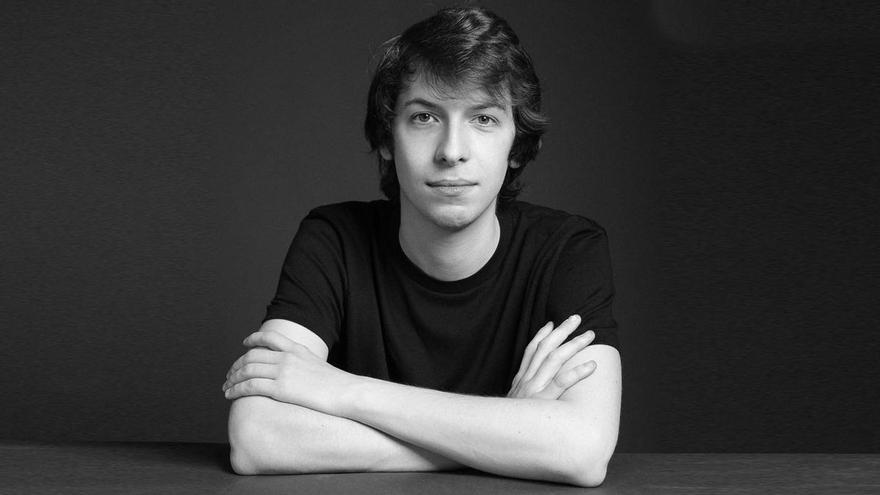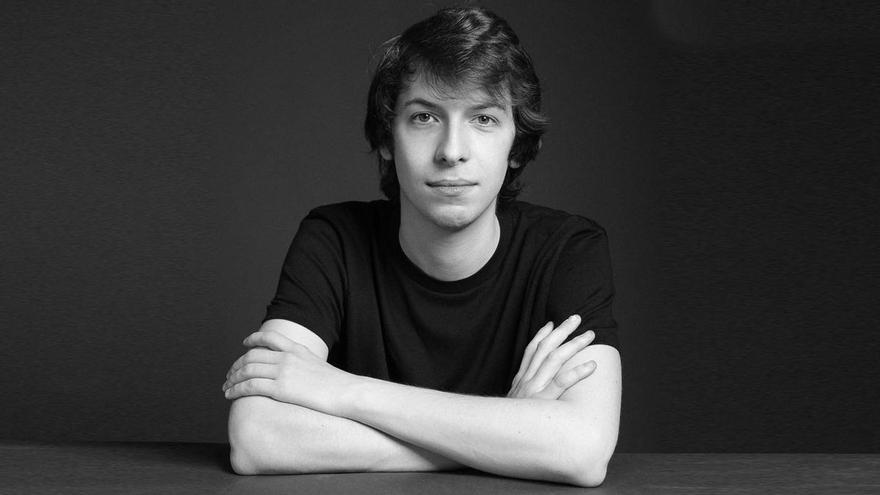 Although he began to study Medicine, Paul Hood (Barcelona, ​​1994) was clear that his future was not in a hospital. In fact, he admits that he is quite squeamish about blood. The actor who became known in Merli. sapere aude participate now in that tower of Babel that is the series of Netflix The return of the spy (In from the cold)an American action production shot in Madrid, directed by Daniel Calparsoro and Paco Cabezas and with the participation of American, Spanish and Russian actors.
It is a bit shocking to see the actors Spanish of the return of the spy speaking half in English, half in Spanish.
It may not be the most natural thing in the world right off the bat, but I understand that from the US, which is where they have written the series, they wanted to play that it is about a family that speaks Spanish but also English.
His character, the youngest of a powerful Spanish family dedicated to drug trafficking, is a boy with many traumas.
He has a lot of pain inside and the situations he experiences in the series make him explode more. I liked to show that vulnerability and I would be interested in leading my career through characters that at some point can show it. As a viewer, I like to see someone who moves me or transforms me in some way. It was a challenge to execute that emotion and if it is in another language as it has happened here, it was even more complex.
It is an action series, it has points of Science fiction and it's almost gory because there is a lot of blood.
Yes, it is addressed to many audiences. It is a series of espionage but it's also a thrillergoredramatic, with comic overtones... I don't have action scenes but I think it's very complex to give them truth.
Would you have liked to throw as many punches as the protagonist, Margarita Levieva, does?
He has done a job. And as much as I would like to, it's outrageous! For example in The Money Heist, to seek a closer reference, in recent seasons there has been a lot of action and emotion. I find it very complicated and a huge physical and emotional exercise.
The shooting would be like a tower of Babel, with American, British, Spanish, Russian actors...
If he cocktail it was very powerful and allowed you to see how each one worked. It is an example that there are no longer borders for projects and it seems brutal to me. We even had two Spanish directors [Daniel Calparsoro y Paco Cabezas]a British [Ami Canaan Mann] and a swedish [Birgitte Stærmose]. I worked with Daniel and Birgitte, and they were both very different but they had things very clear. I had never been in a project that was so fast and in which you had to get on that car or you were left out, and it has been a challenge that has surprised me.
"I am interested in taking my career through characters that can show vulnerability"
Was it a very different way of working Merli. sapere aude? Because the two series are very different.
Completely. In Merli the tempo it was calmer. There were eight chapters, as in the return of the spy, and we shot it in three and a half months. We had rehearsals, script reading, and everything in your language, which also helps. Here, on the other hand, the rhythm was brutal, each director shot two chapters and there was a lot of work behind them so that they had a similar style, everything was coherent and made sense.
He participated in both seasons of Merlí Sapere aude. Was he happy with the end of his character, Rai? Because he entered the series with great force and then did not reach the end.
I am happy with the farewell he had. I understand that the second season required a lot of space for the conflict Pol was having. [al contagiarse del VIH], that it was something very hard and that I think is very important that it has been given visibility. Rai was also going through an existential crisis, he was getting further away from his classmates until he ended up saying: guys, I've come this far. I think he had a very nice arc over the two seasons, going from being a cold, shallow, provocative kid to a guy who ends up being more humble, showing his weakness and withdrawing from him.
Did you notice that Rai's character marked a before and after in your career, did people recognize you on the street?
Yes, but not only because the public recognized me, but because it was like my letter of introduction in the industry. I also want this project to help me continue working harder, because I prefer the recognition of being able to continue working than being on the street.
"I'm happy with Rai's ending in 'Merlí. Sapere aude'"
You, like Rai, also left the race halfway. In his case Medicine, not Philosophy. Was it for the interpretation?
He had never quite known what to do. She did not have a reference in the family or any acquaintance who was dedicated to acting. I got good grades and I liked a lot of things and when I did the selectivity I put many careers: Medicine, Law, Biomedical Engineering, Archaeology, Psychology... I entered Medicine and, in my second year, I started in a theater school and that's when I realized that I didn't want to get up every day to go to work at a hospital. It is a very vocational profession and it was not for me. In fact, I'm very apprehensive and I don't even know how I thought about it.
Well, it's not a race to be squeamish about blood.
It's funny, because at first we did anatomy exercises with corpses and then I went to see a friend at the hospital where they had operated and I almost fainted (laughs).