Retire before the age of 40, the new measure of "millennial" success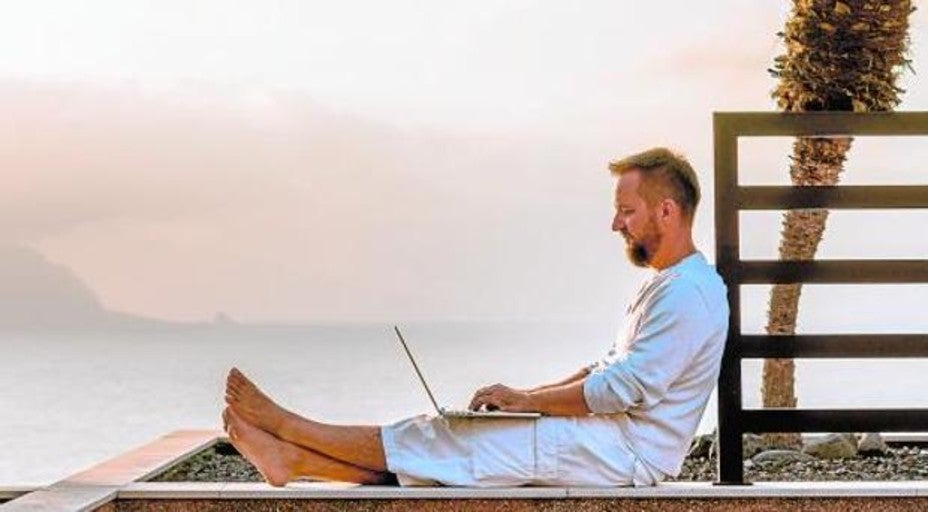 Updated:
"I could retire today," says Philip, a 38-year-old New Yorker. He tells ABC on a horrible autumn day, shaken by wind and rain, one of those occasions when he wants to be in the office. If Philip has not taken that step, it is because he is happy in his: it is a high position of one of the main museums in the world and enjoy his work. But since he earned his first dollar, he has a plan to retire young. A decade ago, I had an Excel sheet with the exact route – percentage of savings, investments, income prospects – to release the pen at age 50.
You can't afford it because it comes from a family of money. It is the product of a middle class that has known how to use the springs of meritocracy to rise: a Harvard scholarship, exploited six years on Wall Street – in exchange for a lot of money and a lot of financial knowledge – and then done in a job that aligns with your interests He manages several scenarios in his life. Don't rule out retirement right now, before turning 40, if you need it. "I would live with $ 50,000 a year and be completely happy," says Philip. "And it's not much money, but it's more than the average salary of an American." He is in that situation because of a vital choice: save from the beginning, nurture his pension plan, invest well – he just bought his second home, driven by a rising real estate market – and, above all, spend little. He travels a lot but modestly, he has always shared his home with roommates and is not interested in luxuries.
Save 70% of revenue
Philip is part of an increasingly installed trend among millennials: early retirement. An option that is a simple consequence of wanting a different life: work less and live more. It is known as FIRE ("financial independence, early retirement" or "financial independence, early retirement") and every time he has more followers. Some follow radical paths, such as Sylvia Hall, a Seattle lawyer, also 38, who intends to retire at 40. She told her case to "The Wall Street Journal" and her sacrifices: save 70% of her income to have a equity of two million dollars when he reaches that age. Despite having a good job, buy past bananas – on sale -, walk to work and steal the Netflix connection from friends.
In the case of Carl Jensen, told by "The New York Times", he realized in 2012 that his good salary $ -110,000 a year- in a stressful job it didn't give him happiness. He set out to save $ 1.2 million in five years and withdrew at age 43. He sold his house and lives very modestly with his family with $ 40,000 a year, well below what he could earn if he had continued his career. But he owns his time and his life.
The FIRE religion has penetrated strongly among the new generations that prefer the experience to consumption and where freedom and personal time are considered as a measure of social success. They have even had unthinkable consequences: there are "millennials" who retire before their parents.
. (tagsToTranslate) retirement (t) early (t) usa



Source link