Rethinking Post-COVID Last Mile Logistics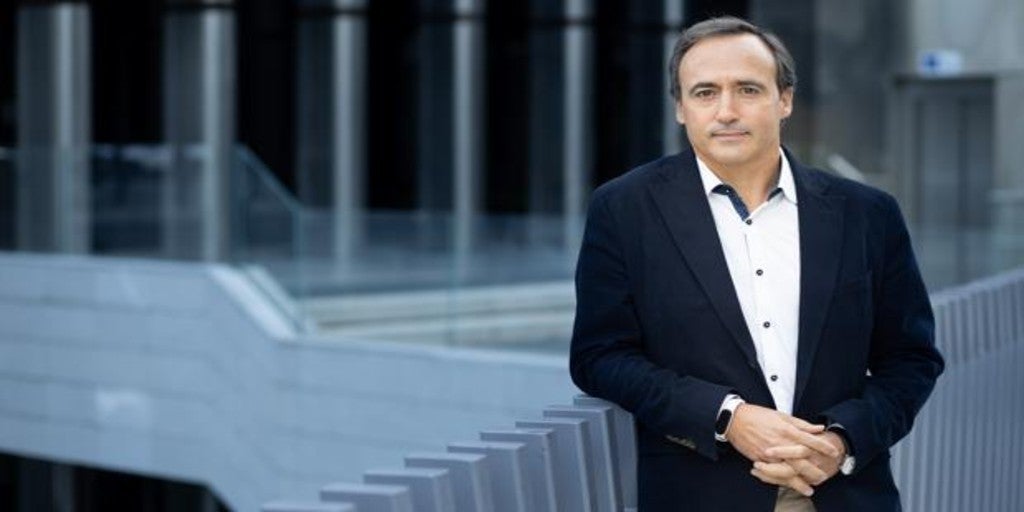 Madrid
Updated:
Keep

This is undoubtedly a challenge that must be answered, it is difficult but necessary. There is no shortage of investors, no technological or even regulatory barriers. Leadership in this area opens up immense opportunities, but are we letting this happen? What can we learn from markets where disruption is encouraged in favor of a better service for the user?
The SARS outbreak 17 years ago led to the development of China's e-commerce industry. It is then when Alibaba and JingDong (JD) created the today leaders of the electronic commerce industry together with Amazon.
During 2020 an average of 150 million packages were delivered daily. Only intelligent, integrated, shared, Internet-connected, efficient and sustainable logistics could make this possible.
Last year, e-commerce reached 9.8 billion yuan, a growth of 15% over the previous year, constituting 25% of total sales of consumer goods. China is thus consolidated, after 8 consecutive years, as the largest electronic commerce market in the world.
With about 50% of global electronic commerce and after the success of the Internet + program, promoted by Prime Minister Li Keqiang and launched with the aim of promoting the integration of logistics and Internet technology, reducing the logistics cost for companies and facilitating the life of citizens.
China has made extraordinary advances unknown to many in Spain and it is interesting to expose them. The supply chain and logistics are not seen as a cost center but as a key differentiator for the entire industry. China has modernized its transportation infrastructure faster than any other nation in history. In a matter of 20 years, the nation virtually went from last to first, building new superhighways crossing the country from north to south and east to west, the world's largest network of high-speed rail, and the most modern automated airports and seaports in the world, laying the foundations for the growth and optimization of the logistics industry.
Technological advancement and the explosive growth of e-commerce in the country have driven an immense development of the retail logistics segment. Building the eWTP by the Inteligent World Trade Platform has developed advanced technologies such as artificial intelligence (AI), Internet of things (IoT), cloud computing, big data analytics, machine learning, automation and robotics to digitize and optimize the Logistic operations. China is today in the logistics sector a benchmark for innovation and technology thanks to this.
The new logistics giants have challenged the business models of traditional logistics companies. Companies such as Cainiao, JD and SF Express (SF) have already explored distributed intelligent logistics, as many traditional logistics companies today struggle to keep up.
With the promotion of Internet +, the omnichannel use of big data in logistics has greatly improved the customer experience and satisfaction and has catalyzed the sustainable growth of e-commerce.
In China, the consumer is already hyperdigital and buys on their mobile anytime, anywhere, expecting an ultra-fast delivery of what they have purchased. The "next day is fast enough" attitude of the leaders of most e-commerce platforms has been challenged by having the platforms offer delivery in half an hour.
Having warehouses within the city, that is, smaller warehouses in downtown areas with high turnover rates is accelerating the response speed of supply chains in China as has been created by SF, "3T1D".
Drones or autonomous vehicles in the logistics of the last mile are close to being part of daily life in China, but they are not today, although they are very close to being it and at scale.
China's first national standard for express delivery drone service came into effect on January 1. Drones are mainly used right now to improve delivery efficiency in remote mountainous areas and sparsely populated areas at specific times using advancements in intelligent flight control system and high-precision RTK.
During the peak of the COVID-19 pandemic in China, JD completed deliveries of essential goods via drone to Lake Baiyang, Hebei Province. It took the drone only a few minutes to fly about 2 kilometers over the lake to a town on the other side.
Last August, SF completed the country's first high-load test on an unmanned aerial vehicle. SF's giant drones are capable of flying with a maximum takeoff weight of 5.25 tonnes and reaching a distance of 1,200 kilometers at a speed of 180 km / h. The drone took off from the Ningxia Hui Autonomous Region and landed in the Inner Mongolia Autonomous Region about an hour later after flying over difficult terrain such as mountains, canyons, wetlands and deserts.
It is very true that China is far ahead in the development of robotic deliveries inside stores. Many restaurants such as the famous Haidilao hotpots, De Zhuang, Xiabu Xiabu or also the famous mecca of Dadong lacquered duck have begun to use autonomous delivery robots to serve dishes in their premises to save labor costs and improve safety in times of pandemic. Constrained, albeit far less than the West by flawed policies and regulations, technology and use cases, autonomous outdoor delivery vehicles are still in pilot 'operation' format.
Investment funds focus on China, and six of the top ten best-funded logistics startups globally are Chinese. The most funded is Manbang Group, a platform similar to Uber, but for trucks formed by the Yunmanman and Huochebang merger, it received $ 1.9 billion in a huge round of private equity, led by SoftBank's Vision Fund and China Reform Fund Management, with other investors, including Google Capital G, Tencent Holdings, Sequoia Capital and others.
Christian Requena is Spain Managing Director of Globant