Retail sales registered a historical drop of 14.3% in March due to the Covid-19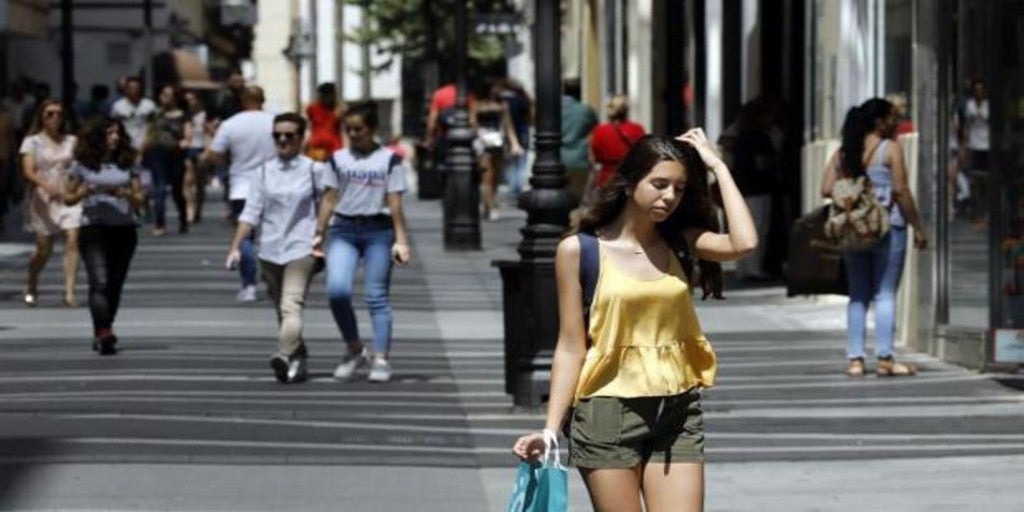 Updated:
save

Retail trade registered a historical decrease in sales of 14.3% in March compared to the same month of 2019, as a result of the impact of the health crisis and the suspension from mid-March of the opening to the public of many stores and retail establishments due to the declaration of the state of alarm, as reported by the Institute on Monday National Statistics Office (INE). With this collapse, the largest in the entire historical series, retail sales end 17 consecutive months of positive year-on-year rates.
After eliminating seasonal and calendar effects, retail turnover fell 14.1% in March, in contrast to the 1.8% increase registered in February.
Employment in the retail trade sector decreased by 0.4% in the third month of the year compared to the same month of 2019, ending the 70 month streak consecutive promotions of the occupation.
In monthly rate (March over February) and eliminating the seasonal and calendar effect, retail sales fell 15.3%.
The declaration of the state of alarm led to the retail and retail establishments closed to the public, with the exception of retail commercial establishments for food, beverages, basic goods and goods, pharmaceutical, medical, optical and orthopedic establishments, hygienic products, press and stationery, automotive fuel, tobacconists, technological and telecommunications equipment, pet food, internet commerce, telephone or correspondence. This fact, explains the INE, has generated an "unprecedented" situation when collecting statistical information, since it was collected in April, at which time many establishments continued to be closed.
"Despite the state of alarm, our informants have understood how vital it is at this time to provide information for the statistical authority to prepare the indicators of the economic situation and due to this, the response rate has been very acceptable and it has stood at 72.9% nevertheless, being 10 points lower than in the month of February (83.3%) ", indicates the INE.
Despite everything, Statistics has considered that the data, both nationally and by Autonomous Community, are of sufficient quality for dissemination.