'Retablo' "addresses the darkest aspects of the human being" at the SIT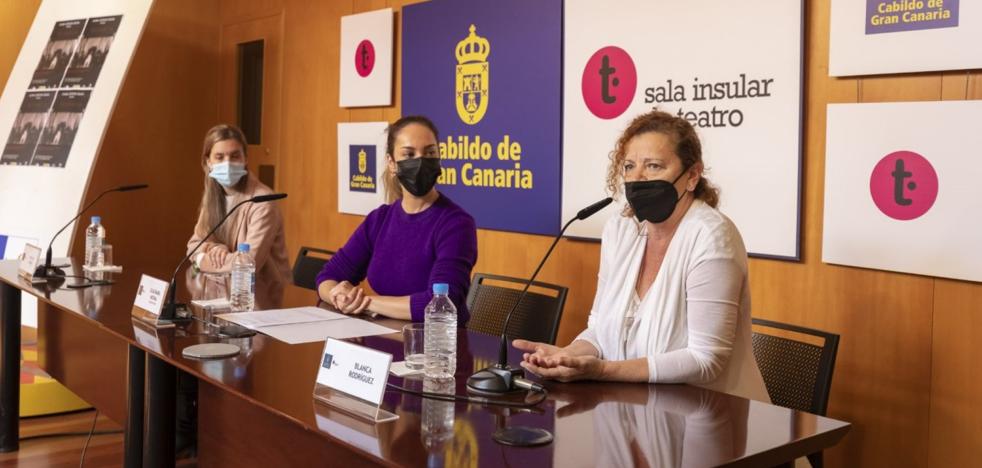 Blanca Rodríguez once again takes the reins of the piece that the ONCE theater group, Antígona, represents this Friday and Saturday
The Sala Insular de Teatro (SIT), in the capital of Gran Canaria, will be the scene this weekend for the return of the ONCE theater group, Antígona, with their proposal 'Retablo'.
The work, which was presented by its director, Blanca Rodríguez, together with the Minister of Culture of the Cabildo de Gran Canaria, Guacimara Medina, and the head of Social Services of the ONCE in the Canary Islands, Natalia Afonso, is based on 'El retablo de greed, lust and death' of Valle Inclán and constitutes an example of integration, according to those responsible.
"The montage addresses the darkest aspects of the human being," explained Rodríguez, for whom, in 'Retablo', "human actions succumb to powerful forces such as love, witchcraft or magic, in an environment of superstition and Christian tradition ».
Represented by blind or visually impaired people belonging to the Antígona group, 'Retablo' will be screened this coming Friday and Saturday, at 7:30 p.m., in the Sala Insular de Teatro.
Tickets for this show start at just ten euros and are now available on SIT's own website, www.salainsulardeteatro.com, and at the box office of the Cuyás Theater, on Calle Viera y Clavijo in the capital.
In addition, an hour and a half before the performance, they will also be at the SIT box office (Avenida Primero de Mayo, s/n, Las Palmas de Gran Canaria).
For more than three decades, Antígona has been carrying out important work for the integration, through theater, of blind and visually impaired people. The group, which has participated in international festivals such as Tres Continentes (Agüimes), Blind Actors in Zagreb (Croatia) or Almagro (Ciudad Real), won the Max Award in 2013 along with the rest of the amateur theater movement of the ELEVEN.