Results and classification after the Brazilian Grand Prix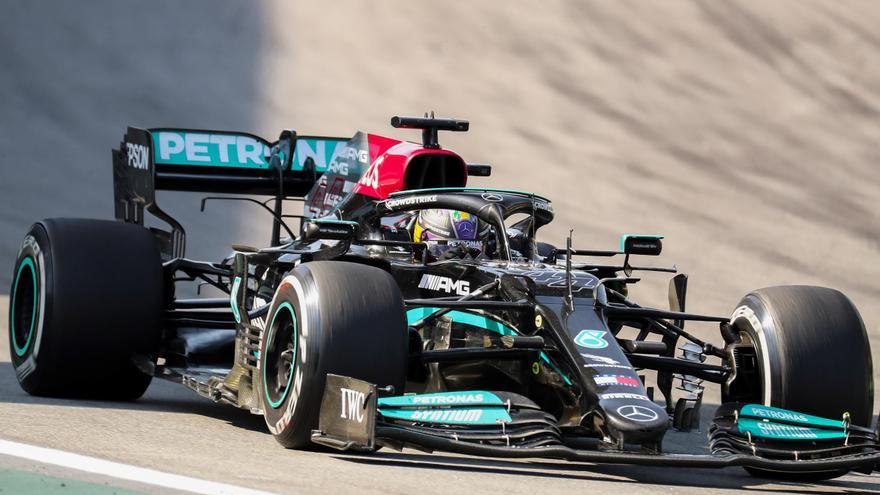 The seven-time English world champion Lewis hamilton (Mercedes) was exhibited this Sunday by winning the Brazilian Grand Prix, the nineteenth of the F1 World, in which he relegated the Dutch to second place Max verstappen (Red Bull), which continues to lead, but now with a 14-point lead, with three rounds to go before the end of the most exciting championship in recent years.
Hamilton, who started tenth, starred in quite an exhibition, climbing nine places to extend to 101 his own all-time record for victories in the premier class in Interlagos, where his Finnish partner Valtteri Bottas (Mercedes) was third; and Mexican Sergio Pérez (Red Bull), fourth: setting the fastest lap in the race on the last lap, to 'take' the extra point from 'Sir' Lewis. In an authentic 'career', that the Spanish Carlos Sainz (Ferrari) and Fernando Alonso (Alpine) finished sixth and ninth, respectively.
Volantazo to the World Cup. That is what Hamilton staged in a so-called Sao Paulo Grand Prix this year, to culminate a weekend in which he recovered from a five-place penalty, first, for changing the combustion chamber of his Mercedes; and the disqualification of the qualifying session on Friday, which he had dominated, to face the sprint test from the last position on the grid.
"The key was never to give up"commented the English star after his sensational victory, who, after finishing fifth in sprint qualifying, had started tenth this Sunday. Proving that he has not won seven World Cups by chance. And making good his motto, 'Still we rise', a sentence that he has tattooed and that says something like 'despite everything, we resurface'.
Hamilton announced that, despite the feelings experienced in Mexico last Sunday, the World Cup is still very much alive. In the absence of the three races of the Middle East tour, which starts next weekend in the debutant Qatar and will be completed with another premiere, that of Saudi Arabia; one week before Abu Dhabi closure, on December 12, in the capital of the United Arab Emirates.
Classification of the Brazilian GP
Lewis Hamilton (GBR / Mercedes) 1h32: 22.851

Max Verstappen (NED / Red Bull) at 10,496

Valtteri Bottas (FIN / Mercedes) at 13,576

Sergio Pérez (MEX / Red Bull) at 39,940

Charles Leclerc (MON / Ferrari) at 49,517

Carlos Sainz (ESP / Ferrari) at 51,820

Pierre Gasly (FRA / Alpha Tauri) 1 lap

Esteban Ocon (FRA / Alpine) 1 lap

Fernando Alonso (ESP / Alpine) 1 lap

Lando Norris (GBR / McLaren) 1 lap
Formula 1 World Classification
Max Verstappen (Red Bull), 332.5 points

Lewis Hamilton (Mercedes), 318.5

Valtteri Bottas (Mercedes), 203

Sergio Pérez (Red Bull), 178

Lando Norris (McLaren), 151

Charles Leclerc (Ferrari), 148

Carlos Sainz (Ferrari), 139.5

Daniel Ricciardo (McLaren), 105

Pierre Gasly (AlphaTauri), 92

Fernando Alonso (Alpine), 62