Results and classification after the Azerbaijan Formula 1 Grand Prix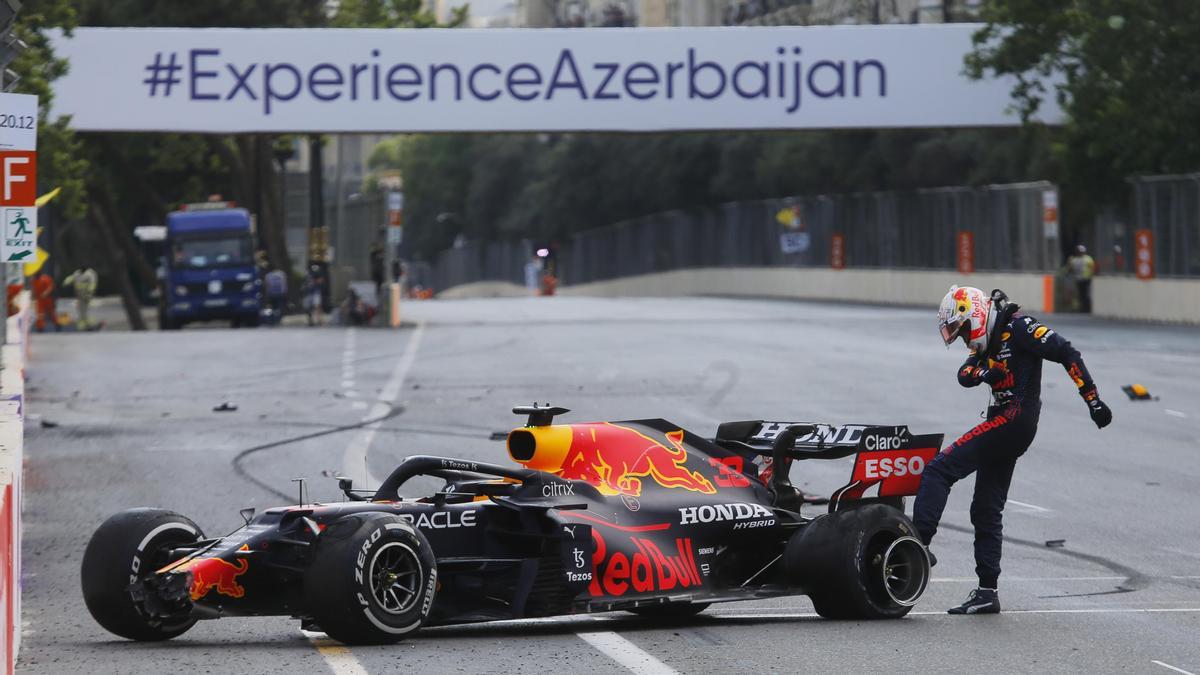 The Mexican Sergio perez (Red Bull) won this Sunday the Azerbaijan Grand Prix, the sixth of Formula 1 World Cup, disputed in the urban circuit of Baku, the capital of the country, where, despite having an accident when he went first, his partner the Dutchman Max Verstappen maintained the leadership of the contest.
'Checo', born 31 years ago in Guadalajara (Jalisco), won ahead of german Sebastian vettel (Aston Martin) and the French Pierre Gasly (Alpha Tauri) a mad rush that, for the first time in history, he ended up deciding to go one round; after the red flag caused by the accident of the Dutch Max Verstappen (Red Bull) when he was leading the test, with five remaining.
The Mexican, who had started sixth, thus achieved his second victory in F1, after last year in Bahrain, at the Sakhir Grand Prix; and the first since driving for Red Bull. The Spanish Fernando Alonso (Alpine) and Carlos Sainz (Ferrari) finished sixth and eighth, respectively.
The event came to a wild finale, as when Verstappen seemed to be riding for a sure win, connecting fast laps, his Red Bull suffered a blowout on the left rear tireThe Dutchman crashed with five laps to go.
Initially, the safety car was ordered to enter the track, but it was later changed to a red flag; causing a few minutes of total confusion, because it was not known if the test was going to be resumed or not, until shortly before six in the afternoon (four in Spanish peninsular time) it was announced that it would be relaunched from the grid at six o'clock. ten, with two laps to go: the training one and the decisive one.
The English sevenfold world champion Lewis hamilton (Mercedes), second before the restart, went under braking in the first escape and lost second place to Vettel; Gasly advanced one place thanks to the British and finished third.
1. Sergio Pérez - 2h13: 36.410
2. Sebastian Vettel - 2h13: 37.795 0: 01.385
3. Pierre Gasly - 2h13: 39.172 0: 02.762
4. Charles Leclerc - 2h13: 40.238 0: 03.828
5. Lando Norris - 2h13: 41.164 0: 04.754
6. Fernando Alonso - 2h13: 42.792 0: 06.382
7. Yuki Tsunoda - 2h13: 43.034 0: 06.624
8. Carlos Sainz Jr. - 2h13: 44.119 0: 07.709
9. Daniel Ricciardo - 2h13: 45.284 0: 08.874
10. Kimi Raikkonen - 2h13: 45.986 0: 09.576
1. Max Verstappen - 105 points
2. Lewis Hamilton - 101 points
3. Sergio Pérez - 69 points
4. Lando Norris - 66 points
5. Charles Leclerc - 52 points
6. Valtteri Bottas - 47 points
7. Carlos Sainz - 42 points
8. Pierre Gasly - 31 points
9. Sebastian Vettel - 28 points
10. Daniel Ricciardo - 26 points