Results and classification after the Austrian Formula 1 Grand Prix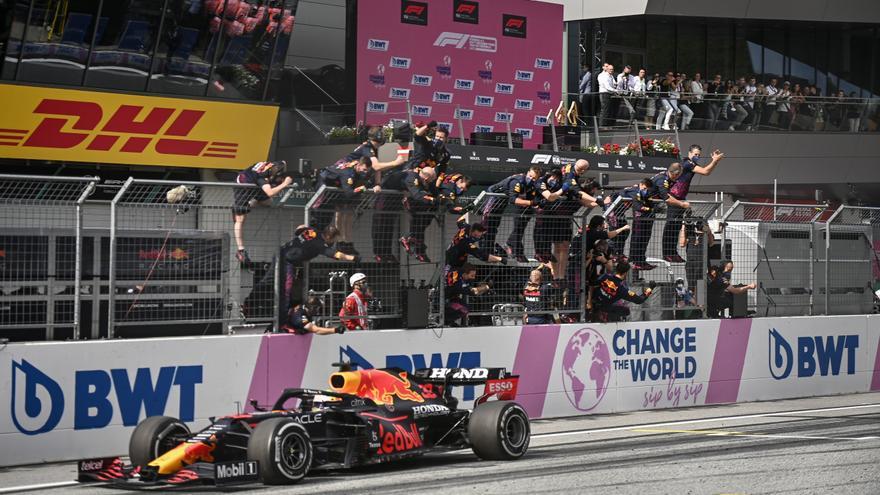 The Dutch pilot Max Verstappen (Red Bull) won the Austrian Grand Prix on Sunday for the third consecutive time, ninth appointment of Formula 1 World Cup and who dominated from start to finish, while the Spanish Carlos Sainz (Ferrari) Y Fernando Alonso (Alpine) have finished fifth and tenth, respectively.
The World Cup leader offered a new show of strength at the Red Bull Ring, where it had already imposed itself last weekend in the Styrian Grand Prix, Y completed his double in Austrian lands to establish himself at the top of the Drivers' World Championship.
For his part, the Finn Valtteri Bottas (Mercedes) and the british Lando Norris (McLaren), who has had a spectacular weekend, they accompanied him on a podium where the British could not climb Lewis Hamilton (Mercedes), to which his opportunities to cut points in the general to 'Mad Max' are disappearing.
While, Sainz completed a race from less to more, after a bad start, and was able to finish fifth; the Madrilenian climbed to sixth position on the last lap after overtaking the Australian Daniel Ricciardo (McLaren) and after ten seconds of pending penalty were applied to the Mexican Sergio Pérez (Red Bull) for driving Monesgasque Charles Leclerc off the track twice during the race.
Max Verstappen 26 pts

Lewis Hamilton 12 pts

Sergio Pérez 8 pts

Lando Norris 15 pts

Valtteri Bottas 18 pts

Charles Leclerc 4 pts

Carlos Sainz 10 pts

Daniel Ricciardo 6 pts

Pierre Gasley 2 pts

Sebastian Vettel 0 pts
Max Verstappen182

Lewis Hamilton 150

Sergio Perez 104

Lando Norris 101

Valtteri Bottas 92

Charles Leclerc 62

Carlos Sainz 60

Daniel Ricciardo 40

Pierre Gasly 39

Sebastian Vettel 30