Resistance | Society | THE COUNTRY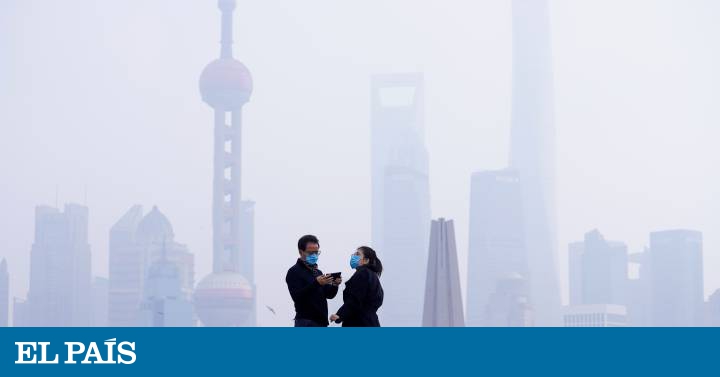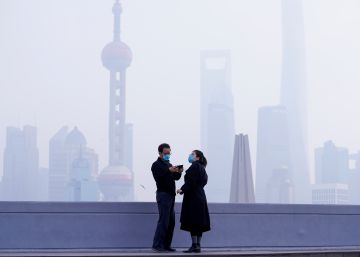 To understand what is happening here, one must first know what Shanghai was like before coronavirus Imagine the luxury of Paris, the hustle and bustle of London, the glamor of New York, the hospitality of Madrid, all at your fingertips. Shanghai is one of the most beautiful cities in the world And living here is an exciting adventure. It is not an illusion: this city is the UN, where all nationalities live together. There are no ghettos or neighborhoods divided by race or religion. Here we are all children of the same mother and we dress as we want. Of course, some poorer and others richer, some with slanted eyes and others with the face of laowais (foreign). There is room for everyone, we are all mixed, nobody looks at anyone weird, and less the Chinese, who live with foreigners naturally. You go out into the street and suddenly you find life, terraces, street stalls, thousands of restaurants, people on the sidewalks, dancing in the parks, motorcycles, bicycles, 23 million people, they may seem too many, but the magic is produced and then you join that lively tide that almost takes you on volandas.
That is why the loss is so significant these days. Let's see, Shanghai is not Wuhan, in terms of infected, but the measures affect us equally, and more and more. Few people in the streets, many places closed. Without cinemas or museums. Bus lines cut. There are no schools. The city now beats more slowly, at medium gas. The epidemic has betrayed us. It has permeated everything with a sad beauty and an unexpected bewilderment. The pearl of the East, one of the navels of the world, the spectacular symbol of China's level of development and prosperity, is silently suffering the threat of disease.
The masks are the most shocking. Every time I wear it, my perspective changes. Suddenly you are immersed in a film of dystopian future, and you look everywhere waiting for hordes of zombies or having to test your survival ability. The fault is Netflix, you might say. You squeeze your ass and move slowly because the mask removes visibility and overwhelms a lot.
We are one of many Spanish families that live in Shanghai. Many have left taking advantage of the latest flights before the closure of the airlines, which affects all of China. But not everyone can leave. Many have their home and work here. It's not as simple as catching a flight and saying goodbye without looking back. In addition, many do not want to leave, we understand the seriousness of the situation, but living is dangerous in itself. In contexts such as this dramatize it is obligatory. Even with everything, psychosis, fed by news of all fur, It is the daily bread, which we try to alleviate through the WeChat groups (the Chinese WhatsApp). The "Spaniards in Shanghai", with almost 400 members, is very active, the umbilical cord of the Spaniards that we follow here. And now, the girls, who are very organized, have opened their own, which we have named "The Resistance."
In it we are targeted all the Spanish women who remain in the city. Your motivation: share essential information, translate, offer help, advice, among us. There are pregnant women, with young children, single women, but, above all, brave and generous women, willing to lend a hand, and you cannot imagine what comforts, the humble shared joy, the balm that represents getting up in the morning and what First, read the chat of your fatigue partners here in Shanghai. Contribute your knowledge or ask in turn how you do to get this or that, in what super stock, what store do you deliver on-line, where to catch masks, right now the most complicated.
The Chinese are funny, original, friendly, and that remains the same. Foreigners depend on them in many ways and there is always someone who helps you. Even now, when it is more scary to approach someone, people throw you a cable, do not run away, and suddenly you see yourself in lively conversation talking through the masks. They are no longer gadgets that dehumanize us. It is then the eyes that speak, smile or give you confidence. The tone of voice, the gesture of the hands, are nuances that you begin to appreciate, that you are looking for. And those little details define better than any what this country is. I know it is not the best time for a tourist recommendation, but it is worthwhile to point it on the agenda. Contrary to what it may seem like from the outside, China is not a government or a party. The best of China is in each person.
You have to know a little about the terrible history of China to realize that eating bats or snakes is just a distant and local reminiscent of what was once a very creative way to alleviate the famine that ravaged the country. These people have suffered a lot. Everything changes according to how you look at it. That is what I have learned in these years living in Shanghai. Seeing the city resist, and the people firm, calm, organized, you realize that there is neither conspiracy nor desire. This is not a TV series, everything is trying to get ahead.
I do not like some things about this country, I am not blind or I am overwhelmed by cheap sentimentality. I pest when I can't open my Gmail or search on Google, go to Twitter, Facebook, Instagram, or the website of this newspaper, without going any further. All this useless censorship. And yet, now is the time to live up to the situation, throw all a wire, calm down, reassure, support. Although we are Spanish, also, right now, we are all from here.