Resines spoke with Calleja about his health before his admission for covid: "I value being alive more"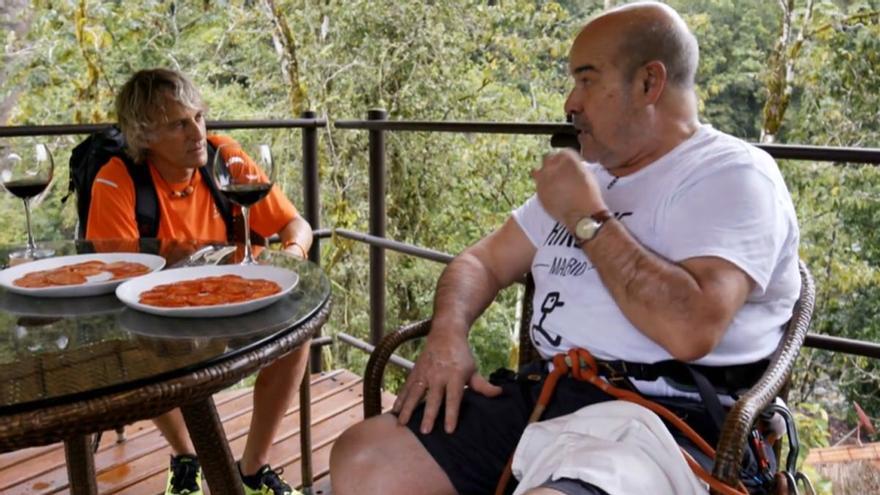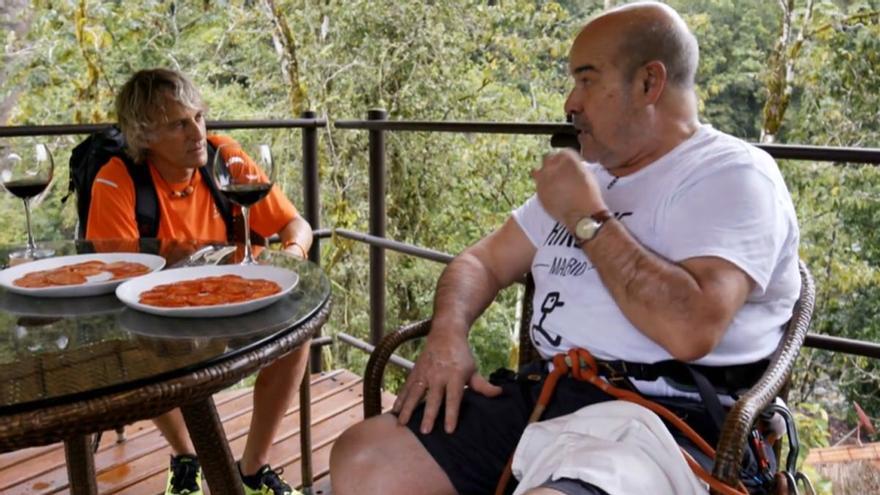 Anthony Resines He was discharged from hospital last Friday after having been hospitalized for 48 days due to complications arising from the covid. To the surprise of many viewers, during the night of this Monday he reappeared in 'the anthill' via video call to discuss your experience and report on how you are currently doing. And minutes later, Cuatro issued a new installment of 'Alley Planet' with the actor as the lead.
During your adventure in Costa Rica with Jesus Calleja, recorded months before his hospitalization, Resines spoke about other pathologies he has suffered. "Did you have more moves apart from the heart?" The Leonese asked his guest, who he has also overcome colon cancer.
"I fell off a motorcycle and broke my hand. When I went to the hospital they told me that I had anemia, that I was losing blood somewhere. When they did the colonoscopy, the doctor told me that he was going to give me good news and another bad. He told me that he had cancer but that he was in a very good situation. They didn't give me chemo or radio," Resines said.
In the preoperative period, the anesthetist recommended that he see a cardiologist: "That's where they put me directly into the operating room. I wouldn't have endured the operation. What scared me was the heart". The actor commented that now he is completely "well" and launched a recommendation: "From the age of 50 it is good to have a colonoscopy every two or three years. If they detect it in time, you are saved."
"Without giving it much importance and without becoming transcendental, I value being alive much more. You can not imagine it. You don't think about it before," Resines commented during his talk with Calleja: "I began to seriously assess things. Even if he's scared up here, he's fucking crazy. And I have no desire to lose it."