'Reservation dogs': Native American humor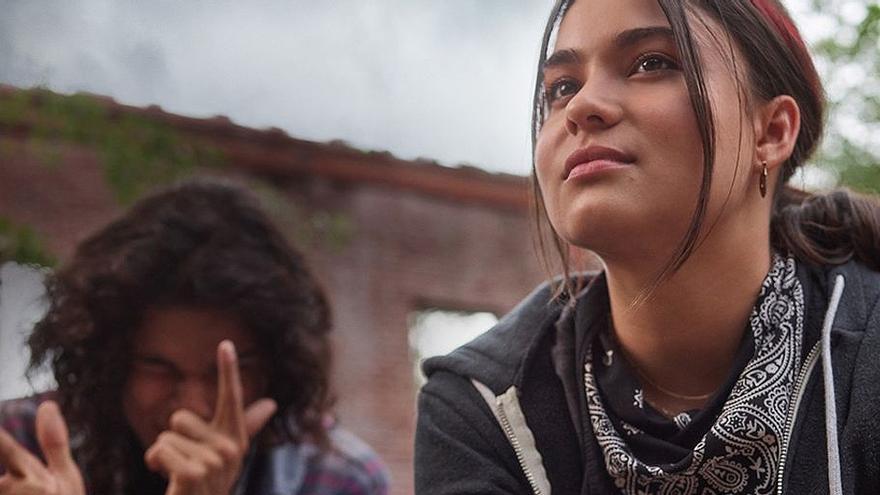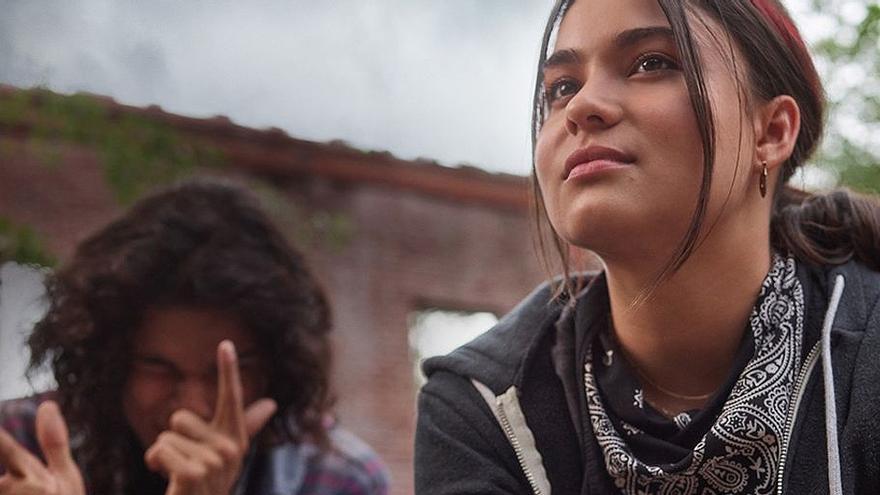 This comedy with melancholic airs has been developed with four hands by the filmmaker Sterlin harjo, a member of the Seminole Nation of Oklahoma, and the actor and director Taika waititi, known among other things as the first Maori to win an Oscar for Best Adapted Screenplay (for 'Jojo Rabbit'). The good results invite you to dive into Harjo's films, all of them immersed in the world of the Native Americans, all of them unpublished in our rooms.
As in some of those films, the action takes place in Okern, an imaginary city in the state of Oklahoma. From there they want to escape, at almost any price, the four teenagers of a title that is a pun on the term 'reserve' in English and 'Reservoir dogs', Tarantino's iconic debut. Bear (D'Pharaoh Woon-A-Tai), Cheese (Lane Factor), Willie Jack (Paulina Alexis) and Elora Danan (Devery Jacobs) are very small-time gangsters. They gut lanterns for the copper. They steal steaks so they can make and sell dumplings. They also steal a truck of chips, later sold to a meta dealer who allows them to keep the potatoes for a dollar. They swell to potatoes, but they also sell some bags. All for moving to the promised land of California.
It's easy to feel sympathy for them – beyond fascinating cultural differences, their dramas are recognizable. Bear, self-proclaimed (without being taken seriously) leader of the group, suffers the absence of his rapper father and has to settle for the ghost warrior William Knife-Man (Dallas Goldtooth) as a spiritual guide. The four friends live with a black cloud over their heads: the death of their colleague Daniel (Dalton Cramer) for a reason not explained at first and gradually revealed throughout the first season. But it doesn't seem like a certain aggressive rival gang had anything to do with it.
Indigenous team in front of and behind the camera
'Reservation dogs' is an unusual series, but recognizable in its tones, its rhythms and, above all, its structural freedom: 'Atlanta' is a recognized reference by Harjo and Waititi. The first said in an interview with 'Deadline': "I think series like 'Atlanta' paved the way to do that [contar historias de manera diferente] and it helped us to play with the way of developing the story ", that is, to alternate between perspectives or to let ourselves be carried away calmly by some access of fantasy.
And it also resembles 'Atlanta' in another detail: how credible it is explaining that very specific culture. If Donald Glover, creator and star of 'Atlanta', wanted to sign only black screenwriters, Harjo and Waititi looked for indigenous equipment both in front of and behind the cameras. In addition to the young actors mentioned, in 'Reservation dogs' they participate Wes Studi, the actor with the best Native American roles in Hollywood (the ferret Magua from 'The Last of the Mohicans', the Algonquin warrior chief Opechancanough from 'The New World') or the always excellent Zahn McClarnon (Akecheta from 'Westworld').
Already behind the cameras we find indigenous directors such as Harjo himself and others of Navajo origin such as Blackhorse lowe or the trans filmmaker Sydney freeland. Written by knowledgeable screenwriters, there was the freedom and legitimacy to approach dangerous places or embrace a degree of self-parody. "I think that non-indigenous people will see it and feel that authenticity," Harjo explained on the 'National Public Radio' of the United States. They will feel the details and the nuances of this world. "By the way, he will learn words like 'skoden' (contraction of" let's go then "," let's go there ", call to jaleo) or 'mvto' ('thank you' in maskoki language) To all the authors of this series: mvto.