Researchers from the ULPGC develop an innovative system for monitoring angel sharks and tablecloths and their conservation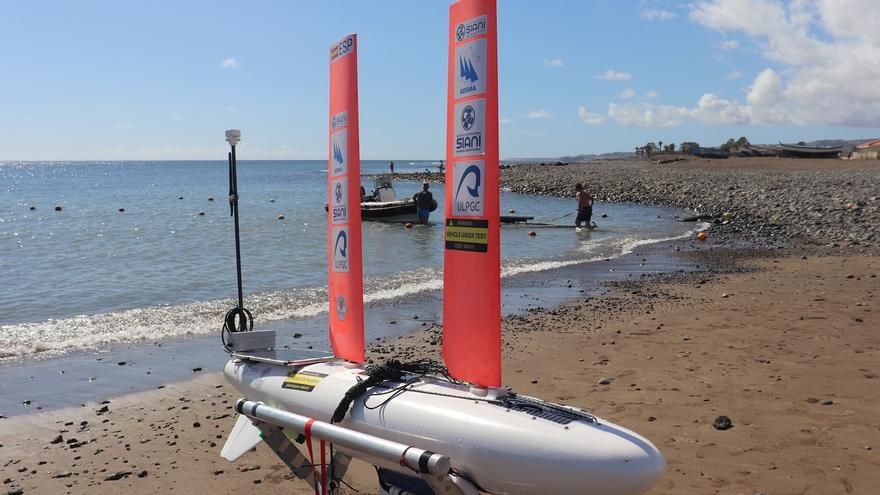 A team of researchers from the University of Las Palmas de Gran Canaria (ULPGC) develops an innovative monitoring system that allows the detection of angel sharks and tablecloths through acoustic marks, previously placed. These two species are in serious danger of extinction, according to the red list of the International Union for Conservation of Nature (IUCN). The monitoring will be carried out using autonomous vehicles, such as the A-Tirma sailboat or underwater gliders, in the waters of the Canary Islands, which will allow to investigate very large areas effectively. BioACU is a subproject within the CanBio program that seeks to improve information on threatened populations of these and other species. The latter studies climate change in the sea and ocean acidification, as well as its effects on marine biodiversity, thanks to public-private funding from the Government of the Canary Islands and Loro Parque.
To achieve its purpose, BioACU focuses its actions on a technological innovation that allows detecting the presence of these species marked by scientists from the BioMAR subproject. These detection systems, incorporated in underwater gliders (gliders), allow you to hear the pulse burst of an animal that has a mark installed. The acoustic detector installed in the glider can reach a depth of 1000m and has a minimum autonomy of six months. These detectors, in optimal conditions, have a detection range that can reach approximately 800m.
The great advantage of installing them on board mobile platforms is the possibility of covering large areas, efficiently complementing a possible network of fixed detectors. This is especially interesting with species such as tablecloths and angel sharks, since each year they disappear seasonally from coastal areas where fixed detector networks are usually installed and where it is easy to observe them during the birthing and rearing phases.
The system developed now makes it possible to study the environment on a regular basis, obtaining data almost in real time. Despite what this progress implies, explains Jorge Cabrera, BioACU coordinator and professor at the ULPGC, that "it must be taken into account that these vehicles must move regularly to carry out a more complete monitoring, because if the investigated species move away detectors or do not pass near them, there is a risk of losing information, "he said.
Last November, the first test was carried out that allowed to verify the detection efficiency of the sailboat, and that, according to the researcher, served to "value the capacity of the vehicle." The success of the tests will allow regular campaigns to be carried out during 2021 to monitor angel sharks and tablecloths in the Canary Islands. The effectiveness of this technology will allow this project to be extended to a European level in the future.