Researchers at bargain prices: job instability splashes science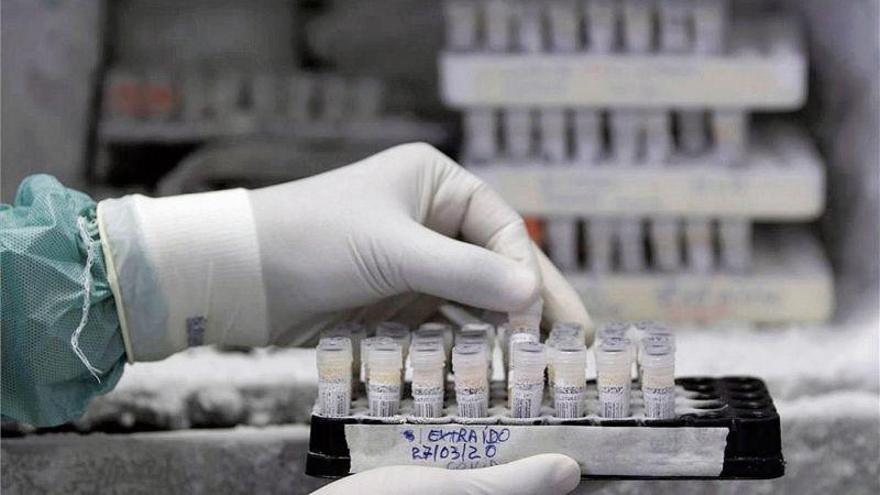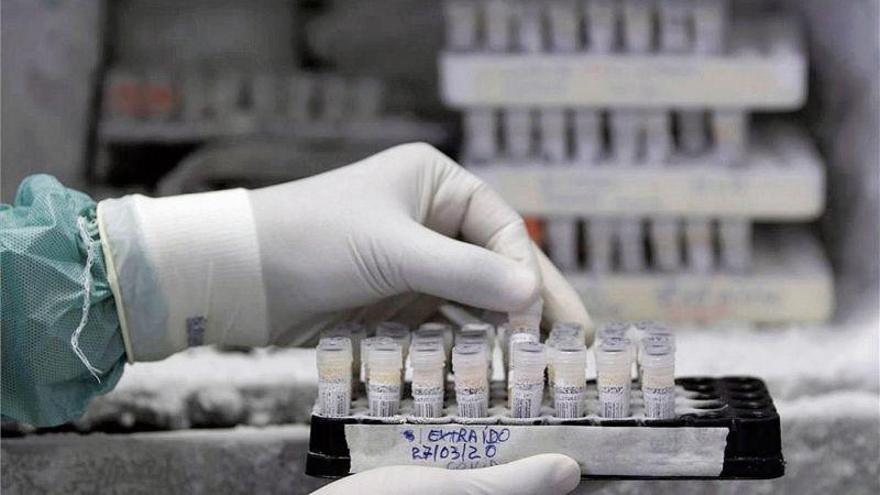 They are not exceptions. Many of the research groups in Spain that are leading the battle against coronavirus (and many other diseases) in the laboratories are made up of a single fixed scientist while the rest of the team is temporary staff or doctoral students who barely charge 1,000 euros for their work. That is if the chief investigator is not retired, as was the case with the person in charge of one of the anticovid vaccines of Higher Council for Scientific Research (CSIC), Vicente Larraga. "I collect my retirement from the State, but if I go I have to dissolve the research group because they do not summon places and they cannot replace me," he explained in an interview with Cuatro.
The process of becoming a researcher with a stable salary and career is long and complex, but beyond the technicalities and bureaucracy the reality is one. And explains it well Alberto Jiménez Schuhmacher, one of the most honored scientists in our community. "Conditions are terrible. During the first years that I was a scholarship, I did not contribute anything to Social Security, although that has now changed. Then you have to stay abroad and when you return, if you are lucky, they give you a reinstatement contract that is also temporary. And later they are supposed to hire you later, but I know a lot of people who have been left with nothing. 90% of the time they do not get a place, so you reach 40 and have nothing, "insists Schuhmacher." I have friends who have been to Harvard or MIT (Massachusetts Intsitute of Technology), they come to Spain and they charge 31,100 gross euros per year for five years and then they are not hired. And in Germany they would make them professors ", adds the researcher.
Schuhmacher is not shy when it comes to talking about precariousness in the sector and explains that it has not been until now, when he has passed 40, when he has achieved job stability. "Some time ago I went to ask for a mortgage and the bank laughed at me. Yes, I am a favorite son of Zaragoza and I was named Aragonese of the Year, but beyond that until now I have not been able to be calm", explains the scientist, who is the principal investigator of the Molecular Oncology group at the Aragon Health Research Institute.
Thus, the system takes advantage of the vocation of these scientists on many occasions to keep the investigations ongoing. "It has happened many times. In Zaragoza, without going any further, the principal investigator of the tuberculosis vaccine (Carlos Martín), which is the university's star project, has been close to abandoning more than once. He has done so. But if it weren't for him and because he has endured everything, the project would have ended, "says Schuhmacher.
"There should be a clear scientific career with an established calendar so that people who dedicate themselves to research know that if they do things well they will have a job. That does not happen now. And I have not worried about the salary until now , that I am a father, but many people barely earn a thousand euros at the age of 30 In Mercadona you get to 1,800 ", Schuhmacher trench.
Nonetheless, this scientist is a success story, since for each one who achieves stability there are many who remain on the road. To summarize, the research career could be divided into two stages, each of which has access to different types of contracts. On the one hand there are the pre-docs, which are for researchers still working on their own doctoral thesis; and on the other, those who have already passed that step and have been accredited as doctors, known as postdocs.
The permanent struggle
In Zaragoza, the PIF Unizar collective fights for the rights of those who have pre-doctoral contracts, who have a statute that regulates their employment situation for only two years. "The PIF are the research personnel in training. It is a figure that was created in 2011 to replace what until then were scholarship holders", he explains Dario Badules, one of the representatives of the group. At this stage of the career, doctoral students can generally access three types of contracts: those of the DGA, the FPU (University Teacher Training) and the FPI, which are linked to specific research projects and groups. Mainly, these people work at the university. They do research on their thesis while collaborating and working for their research group or teaching on campus. All for the modest price of between 1,000 and 1,200 euros per month during the first two years of the four that these contracts last, since afterwards the amount rises "a little".
"We consider it unfair because They are very competitive contracts that are quite difficult to access. Sometimes with an outstanding average in the career, in addition to other merits, you are left out. Not even remotely paid based on merit. And there are still people, in addition, who say that we are lucky because they are paying us to study, "explains Badules, who has a FPU contract.
Even so, whatever the stage they are in, it seems that few Spanish scientists feel supported by the Administration. "Outside of Spain we are raffled. Those of us who hold out is because we really want to and that is why in other countries we are highly valued, "says Schuhmacher.
The salaries of the 'postdocs'
The 2008 crisis marked a turning point in investment in science and research in Spain. They have been denouncing that for some time from the Federation of Precarious Young Researchers (FJI / P), which in a study have found that from 2008 to 2018 obtaining funding after the doctorate has become more complicated despite the fact that the remuneration is lower. There are three types of state contracts for these people: the Juan de la Cierva Formación, the Juan de la Cierva Incorporación and the Ramón y Cajal. Well, according to FJI / P, the salaries of these contracts have lost 17%, 17.5% and 21.5% of purchasing power, respectively.
"The criteria to obtain any of these contracts are very tough. For all of them it is necessary to have passed ten years of training (bachelor's, master's and doctorate) and excellent research merits. In addition, in a large percentage of cases winning the contract is almost impossible without having had at least one research contract abroad. A requirement of the highest caliber that has been increasing at the same time that the purchasing power of these salaries has decreased, "they lament from this organization. In 2020, without going any further, they were convened throughout Spain 278 Juan de la Cierva Training places (22,650 euros per year of salary); 278 Juan de la Cierva Incorporation (26,300 euros); and 247 Ramón y Cajal (33,300 euros per year).
Likewise, from the federation they are now fighting for the approval of a statute that regulates the working conditions of postdoctoral researchers, as already exists for predoctoral researchers, since there is no rule that harmonizes the situation of these people. "The State itself is promoting inequality between the different types of contracts. It depends on the call in which they give you the contract, you charge more or less. There should be common rules and that each one charges according to their position and responsibility", sources from the FJI / P explain to this newspaper. From this group they have also proposed to simplify the research career. "We want to have security and allow us to have a defined horizon. It cannot be that we live in uncertainty", they lament.