Research accuses YouTube of promoting climate denial among millions of users | Society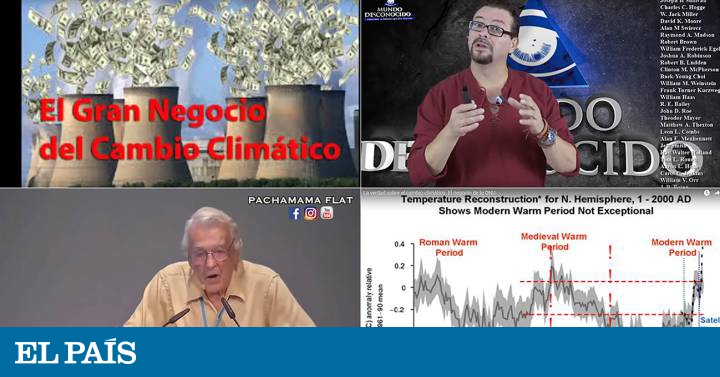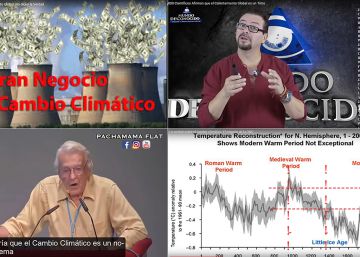 The great global video platform, Youtube - Google property - is failing to control misinformation regarding climate change. An investigation conducted by the Avaaz Non-Governmental Organization and released this Thursday shows that YouTube "It leads millions of people to watch climate disinformation videos every day." And, although this NGO admits that the platform has made some improvements, its algorithm of recommendations remains an ally of conspiracy theories about global warming. And its system leads to the announcements of large companies and even of recognized environmental NGOs such as WWF or Greenpeace accompany this type of intoxicating videos.
"ANDWe follow YouTube to stop recommending and promoting pernicious disinformative content", explains Julie Deruy, Avaaz campaign coordinator. This activist rejects her organization seeking censorship. "This content," he says in reference to videos with misinformation about global warming, "may remain on YouTube, but should not be recommended or promoted among users." "We want an egalitarian and healthy debate, based on facts," he says. But "platform algorithms prioritize outrageous and addictive content, and climate change deniers are using system holes to promote viral lies, jeopardizing people's ability to maintain a reasonable discussion," he explains. Deruy to EL PAÍS through email.
For five months about thirty members of this organization and external specialists have analyzed more than 5,500 videos hosted on the multimedia platform. These are the videos that you recommend to your users in the "next" section and in the suggestion bar. To reach them, they started from three searches (in English): "global warming", "climate change" and "climate manipulation". And the result of this research suggests that between 8% and 21% of the first 100 recommended videos contain "misinformation" about the climate crisis in which the planet is. The search that offers less intoxicating content is "climate change" and the one with the most "climate manipulation".
For their investigation, Avaaz members have classified as "climate denial and misinformation" the contents that were verifiably false or misleading and that have "the potential to cause public harm, such as undermining public support for efforts to limit climate change" . And for this they have started from the research published by the IPCC - the group of international scientists advising the UN on climate change - NASA, NOAA and peer-reviewed scientific publications.
Sponsored denial
But Avaaz's research goes a step further and also denounces that many of those denial videos are accompanied by announcements from large international companies or even from environmental NGOs that have been leading climate change activism for years. The study has identified ads from more than a hundred companies linked to those intoxicating videos. "Samsung, L'Oréal, Decathlon, Carrefour, WWF, Greenpeace Spain, Nikin and Ecosia have confirmed to Avaaz that they were not aware that their ads are listed alongside those videos," the study explains. "All these companies have demanded that YouTube take immediate action," Avaaz explains.
The inclusion of these ads implies a way of financing this denial through the "monetization program" of YouTube. "Every time an ad is shown on a YouTube video, the advertiser pays a fee from which 55% goes to the creator of the video and the other 45% goes to YouTube," the investigation details.
This platform, like Google, is aware of the problem of intoxication and conspiracy theories for years. In fact, in February 2019 Google dinfundió a document on how to fight against misinformation which ensures that measures are being implemented so that their "systems" do not disseminate content that can "misinform users in a harmful way", especially in matters related to "science, medicine, news or historical events" .
"It's a good first step, but it's not enough at all," he says. Julie Deruy. "The company should start by detoxifying its algorithms, which means redesigning them so that misinformation and harmful content are not recommended to users," he explains. Avaaz has put a list of recommendations on the table. And, according to Deruy, the first step that YouTube should take is to "clearly define climate denialism as misinformation" and that it offers "immediately to advertisers the option to exclude their advertising from videos containing misinformation about climate change."