Rescued an eagle owl, threatened species, from the barbs of a prohibited wire | Valencian Community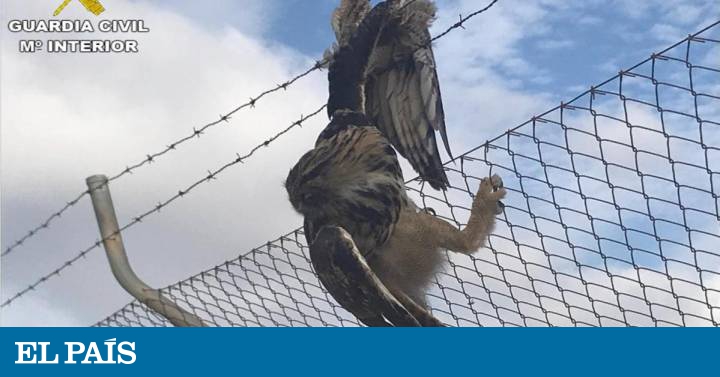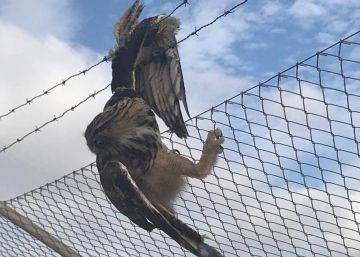 An eagle owl, a threatened species that constitutes the largest nocturnal bird of prey in Europe, has been rescued after being caught in a barbed wire from the fence of an irrigation raft in a place in Mutxamel (Alicante).
The rescue has been developed by two agents ofl Seprona of the Civil Guard and a hunter, who was the one who warned that in the Cotoveta game there was an owl caught and immobilized between the barbed wire, according to the Civil Guard.
The desperate movements of the animal to try to free itself had caused a bleeding wound at the height of the left wing joint, which could have caused limb mutilation or, even death by starvation.
The two agents and the hunter managed to save the owl, who was transferred to the wildlife recovery center of Santa Faz, where he was practiced veterinary treatments and where he will remain until he can be released back to the natural environment.
At the same time, the Seprona notified the Environmental Administration of the existence of this barbed wire so that its withdrawal is ordered and more incidents are avoided, since it is a prohibited installation.
The eagle owl (Bubo bubo) is included in the national catalog of endangered species and is of "special interest", although in recent years new threats have arisen.
It is the increasingly widespread power lines or road traffic, while its main problem is the reduction of the rabbit population, its priority food source.
(tagsToTranslate) rescue (t) owl (t) real (t) species (t) threaten (t) barbed (t) wire (t) prohibit (t) major bird (t) raptor (t) nocturnal (t) t) night (t) europe (t) be (t) kill (t) try (t) escape (t) fence (t) agent (t) seprona (t) hunter (t) achieve (t) save (t) alicante



Source link