Requirement exam for a Real Madrid depleted by casualties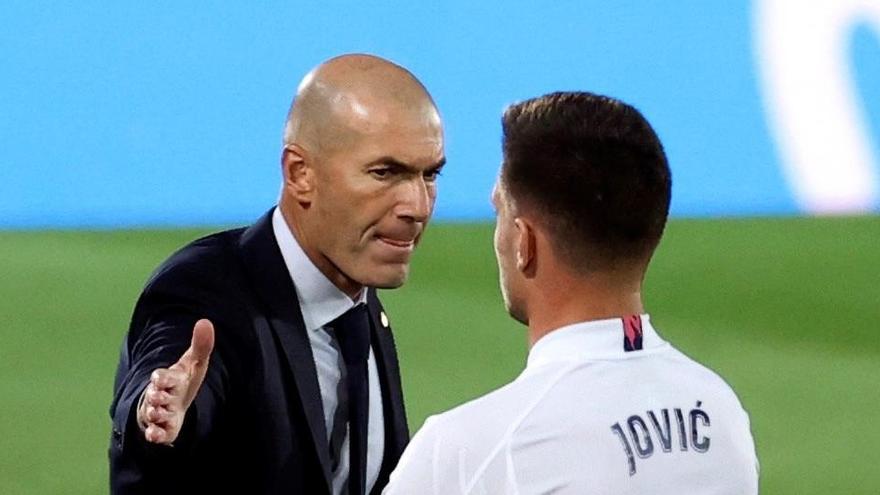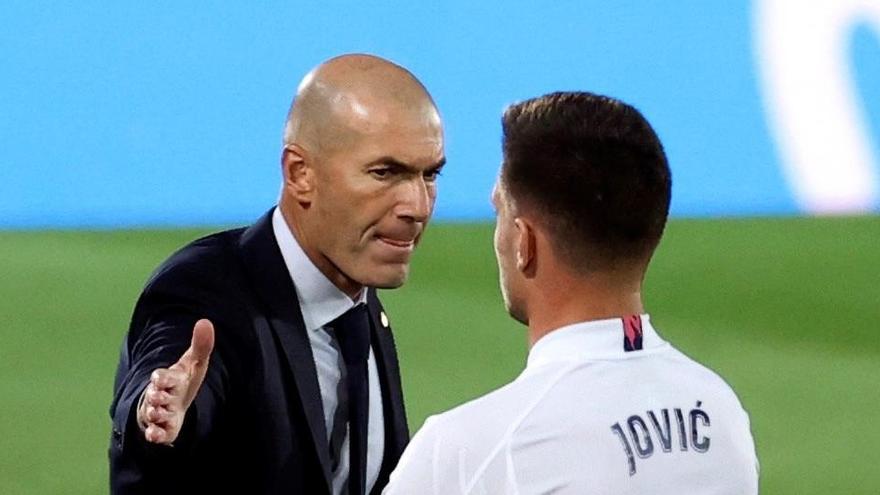 He Real Madrid visit to Levante in La Cerámica (Villarreal), since the City of Valencia is in the process of remodeling, in search of the third consecutive victory in The league Santander, though depleted by casualties and against a team that last year was already able to beat him with a goal from José Luis Morales.
It was a black night for Real Madrid in which Eden Hazard relapsed from his ankle injury and he could no longer avoid the operating room. The Belgian will be one of the great Madrid absences, with Zinedine Zidane optimistically facing an unexpected plague of injuries to start the season.
They have been primed on the right side in a week in which He started losing Toni Kroos and ended up without Dani Carvajal, for a knee injury, and Álvaro Odriozola for a muscle problem in a calf. Zidane must find a patch among three options. The most natural would be the entry of Nacho Fernández, still unprecedented in three games played. He could also change the band to Ferland Mendy or even delay Lucas Vázquez meters without playing with lanes.
There does not seem to be room for more tactical tests by Zidane after two unsuccessful attempts to put in two forwards and fit Serbian Luka Jovic. The victory against Real Valladolid came thanks to Vinicius Junior and the return to 1-4-3-3 that would keep the Brazilian in the starting eleven together with the return to the starting team of Norwegian Martin Odegaard.
They complete the casualties due to injury along with Hazard, Carvajal and Odriozola and Kroos, the Brazilian defender Militao and the forward Mariano Díaz, but there are no excuses for Zidane who, in the face of criticism for bad play, appeals to the union of his squad. "I have a very talented squad and a lot of heart", stated in a statement of intent. The truth is that at the moment two wins and a draw have him at the top of the ranking.
He I raised, for his part, has had a unique start to the competition, since his good feelings on the pitch since the debut at Mestalla against Valencia have not translated into points and has only added one victory in three games. His coach, Paco López, has left Hernani, Sergio León, Arturo Molina and Rochina out of the summoned list by technical decision, although the latter has just recovered from a muscle injury.
After introducing up to three changes in the defensive line in Thursday's match at Sánchez-Pizjuán, Paco López could recover Miramón, Postigo and Clerc in the rear Portuguese Rubén Vezo would stay one more day in the starting eleven.
José Campaña, recently summoned by Luis Enrique for the first time, he will lead Levante in midfield. Malsa, who rested in Seville, would return to the initial formation and his companion would be Radoja or Vukcevic, while the other position in the core will be for Melero unless he has accused the two games of the week.
After having played without two forwards at El Sadar and at Ramón Sánchez-Pizjuán, Paco López could choose, once again, to join Roger and Morales, who have started the championship on the right foot and in the case of the captain has already scored three goals.
Probable lineups
I raised: Aitor, Miramón, Vezo, Postigo, Clerc, Campaña, Vukcevic or Radoja, Malsa, Bardhi or Melero, Roger and Morales.
Real Madrid: Courtois; Nacho, Varane, Sergio Ramos, Mendy; Casemiro, Fede Valverde, Modric; Odegaard, Vinicius and Benzema.
Referee: Munuera Montero (Andalusian School)
Stadium: The Ceramic (Villarreal)
Time: 16:00 (CET)
Posts: Levante UD (13th, 3 points) – Real Madrid (3rd, 7 points)
The key: Levante have improved their defensive performance and Real Madrid have started the season with difficulties in front of goal (4 goals in 3 games), especially with their attacking players without a single goal signed by their points.
The fact: Levante have beaten Real Madrid twice at home, the last time 1-0 last season. The other twelve editions of this duel have resulted in two draws and ten Madrid victories.
The phrase
Paco Lopez: "Real Madrid hurts you with little"
Zidane: "We will have difficulties against a good opponent but we are prepared."
The environment: The game is played at La Cerámica de Vila-real for the remodeling of the Ciutat de València, which should be ready by the end of October.