Republican, feminist and fighter: Clara Campoamor opens the way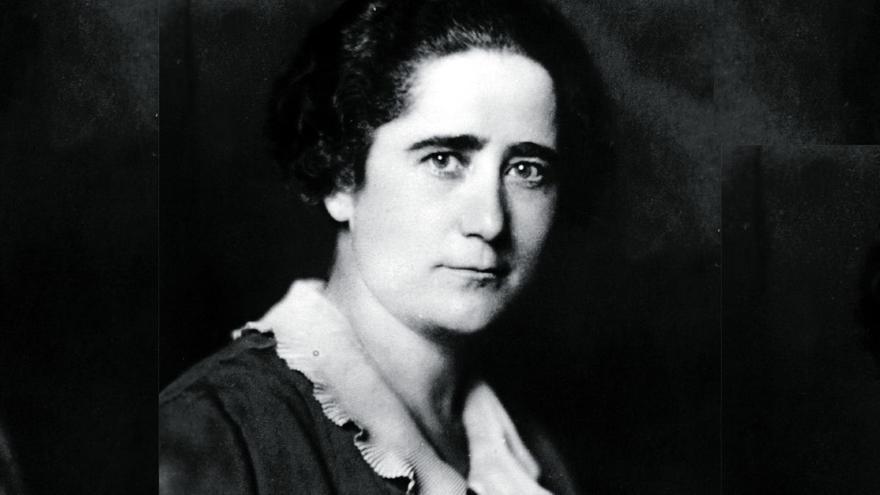 A meme that circulates on the networks shows us a industrious man stating that the distribution of tasks in his house is not 50%, because 50% is not a marriage but a divorce. Everything is shared 100%. And in the absence of a CIS that measures us who contributes the most to domestic chores, what we do have in the workplace, according to the Ministry of Finance technicians, is a 28.6% pay gap between men and women.
At this point we wonder if it is just a matter of salaries, if it is cultural, educational or if women do not access management positions because the world has a mania for us. When on October 1, 1931, the women we obtained the right to vote in Spain – It seems that many Philomenas have fallen, but it is only 90 years – Clara Campoamor He then had to appeal to the feminine part of men to accept this reality: "even if you don't want to and if by chance you admit female incapacity, you vote with half of your being incapable. I and all the women I represent want to vote with our male half, because there is no degeneration of the sexes, because we are all children of man and woman and we receive both parts of our being equally, an argument that biologists have developed. We are the product of two beings; there is no incapacity possible from you to me, nor from me to you. "
That seen from a physiological point of view raises serious doubts, but the reflection is impeccable humanistically. 90 years of women's vote, yes, but of equality? The answer is "Clara". Today the data does not support speculation.
Campoamor, in his famous speech in front of the also Republican Victoria Kent, completed his harangue in this way: "Do not make a historical mistake that you will never have enough time to cry; that you will never have enough time to cry by leaving the Republic to women, which represents a new force, a young force. "
Data that reflects inequality
A couple of examples: According to Citywire Alpha Female, only one in 10 fund managers is female. And a Goldman study concludes that funds with women in their management bodies achieved a at least 1% higher profitability in 2020. On the other hand, Paco Camas, Metroscopia researcher and professor at the IEB assures that the management of the pandemic by women reflects better data. The question is, are women or men better in terms of political management? The question is abject and Manichean but the hypotheses with which the experts work are:
That women are more prudent when facing a crisis. We are more risk averse regardless of our political color.

Our speech is almost always less warmongering, more contemplative and peaceful.
In the parliament of our country, there are more and more women elected, always responding to quotas and effective electoral matters and not always assigned to decision-making positions. In private sector resolutions, women occupy only 12% of management positions in Spain and 80% of managers recognize that there are barriers for women when it comes to accessing high positions, so the claim cannot wait 90 more years. As the protagonist of this sketch pointed out, it would be a tremendous social error because if women continue not to participate equally in all orders of democracies, in all their areas, societies will be doomed to lose the shield that protects rights of the most underprivileged sectors of the population, as well as its support for the redistributive functions of the State and even the programs of health and education for all.
Let me finish with a phrase by Clara Campoamor that summarizes feminine nature in all its orders and that has not lost its validity in the last century: "Women do not resign themselves, they rebel, they always stir, and when everything seems lost, they In the unexpected, believe in the miracle. Let's say it concretely: believe in herself".