Repsol starts production at Valdesolar, its largest photovoltaic plant in Spain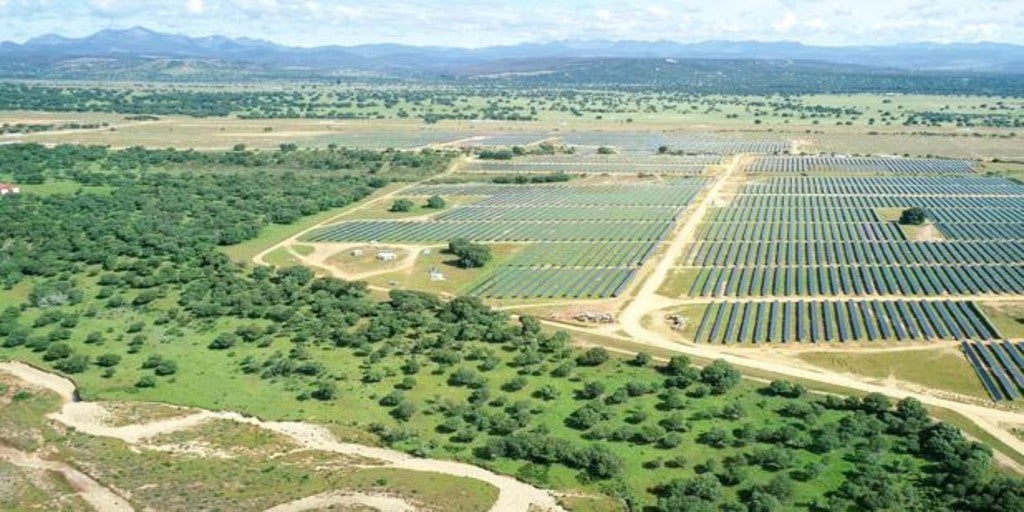 Madrid
Updated:
Keep

Repsol has begun to produce electricity in Valdesolar, its largest photovoltaic plant in Spain, with 264 megawatts (MW) of installed power and located in the Extremaduran municipality of Valdecaballeros (Badajoz).
With an investment of 200 million euros, Valdesolar is made up entirely of 648,000 solar modules, spread over five large areas, and is connected to the grid through a new 400 kV electrical substation that is also part of the project.
The facility, which has started its production in tests, is estimated to be fully operational in the third four-month period of 2021. It will supply electricity to about 140,000 homes, that is, about 350,000 people, the equivalent of the joint population of Badajoz, Cáceres, Mérida and Plasencia, the four Extremaduran cities with the most inhabitants.
Its renewable generation will avoid the emission of a total of 211,564 tons of CO2 per year. More than 2,400 people have participated in its construction, of which almost a quarter come from Extremadura.
Recently, Repsol has inaugurated its first photovoltaic complex, Kappa, in Manzanares (Ciudad Real). This installation, which has involved an investment of 100 million euros, has a total installed power of 126.6 megawatts (MW) distributed in three plants: the already operational Perseo Fotón I and Perseo Fotón II, which add up to 90.5 MW ; and Perseo Fotón III, currently under construction and which will add the remaining 36.1 MW.
Together with Kappa and Valdesolar, the multi-energy company is developing another photovoltaic project in Spain, called Sigma. With 204 MW of installed power, it is located in Jerez de la Frontera (Cádiz) and has been declared of strategic interest by the Junta de Andalucía.
In addition, Repsol formalized its entry into the United States renewable market on June 25 with the purchase of 40% of Hecate Energy, a company specialized in photovoltaic projects and batteries for energy storage, with a broad portfolio that totals more than 40 gigawatts (GW).
Repsol is thus making progress towards its goal of being a net zero emissions company by 2050 through a demanding roadmap with which it plans to achieve 7,500 MW of low-emission generation in 2025 and double that figure by 2030.