Repsol launches Solmatch, the first large solar community in Spain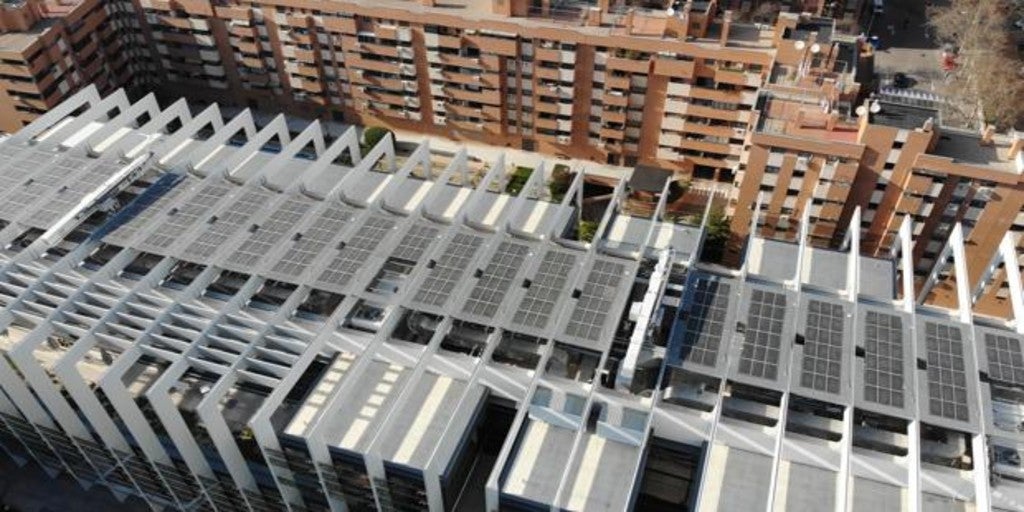 Madrid
Updated:
save

Repsol has launched for its customers Solmatch, the first large solar community in Spain and a product aligned with the strategy of being a company with zero net emissions in 2050.
The generation and self-consumption of renewable energy is one of Repsol's bets to reduce carbon intensity. The company is transforming and diversifying its business to help achieve the objectives of the Paris Agreement.
Repsol Solmatch is a new service based on a 100% sustainable energy model, with which the company encourages distributed generation in Spain. This model brings power generation closer to the point of consumption by designing solar communities in urban centers.
In the Solmatch communities, energy is generated from solar panels installed on the roofs of buildings (roofers), so that homes (matchers), located at a maximum of 500 meters, can connect and also enjoy local energy and 100% renewable.
It is a new urban energy model, which promotes the local economy, with benefits in terms of sustainability and without those interested having to make any investment. Roofers enjoy the possibility of generating renewable energy, while taking advantage of a generally unused asset, its roof. In addition, they can improve the energy certificate of the property and have free energy care and advice from expert energy managers.
For their part, "matchers" can easily connect to a solar community in their area to consume solar energy generated in their environment and save up to 20% of the electricity they consume, at a very competitive rate and without obligation, nor permanence. To do this, simply enter the address of the "matcher" on the Solmatch website to check which solar community exists in your environment.
Repsol carries out a comprehensive management of the project, taking charge of the entire process from start to finish, from the study of the roof to check its viability, to the installation and maintenance of the solar panels.
In short, Solmatch presents a transforming energy paradigm, which offers a new vision of self-consumption, in which the consumer is further empowered, who can now choose whether to participate in a solar community in which, in addition to saving, it guarantees a 100% renewable energy source.
Solmatch today has 30 solar communities spread across Spain, with some Repsol facilities such as roofers, for example, the Repsol Campus, the lubricants and specialties plant in Palencia and several service stations.
At the end of 2019, Repsol launched Solify, a comprehensive photovoltaic energy self-generation solution for individuals and companies that offers 100% renewable energy.
Solify is a profitable solution, since, in addition to the savings inherent in self-consumption, there is a remuneration of 5 euro cents / kWh for solar energy that the owner produces and does not consume. In addition, if you are a private customer, you will receive 5 euros / month for a year in Waylet, application for payment by Repsol mobile phone and, in the case of being a company, a free Energy Management Service for one year.