Reproaches between María Patiño and Alexia Rivas in their most tense face-to-face: "We didn't have a good tune"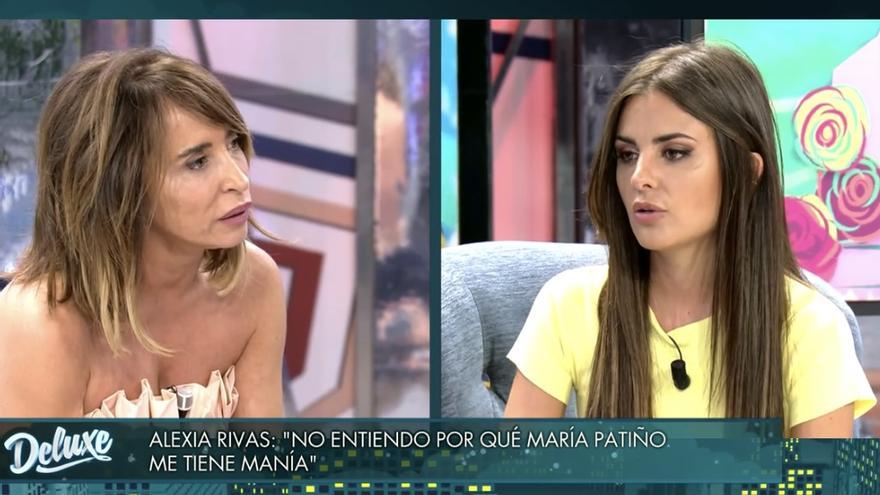 Two well-known and publicly confronting faces met in Telecinco to ask themselves all the questions they wanted. 'Friday Deluxe' aired a meeting between María Patiño and Alexia Rivas after the criticism that they have made to each other about their stage together in 'Socialite'.
In the interview, the reporter wanted to convey what it had been like to work with the presenter: "From the beginning I noticed that we did not have a good tune. I perceived that you were borderline with me and I wanted to get closer and some colleagues felt that you didn't like me", he explained while the aforementioned opposed these accusations and clarified that these words were totally false.
Patiño answered the former contestant of 'Survivors 2021's bluntly blaming her for the position she has had in the controversies in which she has been involved since she rose to fame: "You have become a victim of everything, mine, Merlos, the program, your partners ... When a person becomes a victim constantly what he does is not recognize, not make self-criticism, and that is what I think of you, "he declared forcefully live.
Despite this crossing of words, there was also a slight approach, since María Patiño did not want the interviewee to leave the set without having publicly apologized to her: "I went too far in a wrong interpretation because I implied that you had eating disorders", acknowledged. "I thank you, because I needed those apologies. Not for me, but for my family," thanked Alexia, acknowledging that it had hurt that these comments were released on television because of the pain it could cause to those closest to him.