Reports on Sarah and Saleem: Life as a Minefield | Culture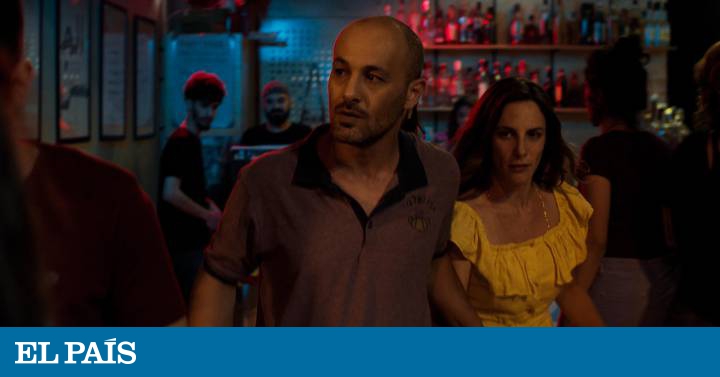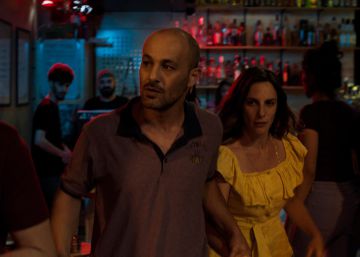 When, after the vehement introductory sequence of Reports on Sarah and Saleem, the story presents, with synthetic and revealing stroke, the four characters of this film as complex and slippery as life one remains with the security of being in very good hands. The tandem formed by the director Muayad Alayan and his scriptwriter brother Rami Musa Alayan reveals some narrative abilities that remind of the Iranian Asghar Farhadi, whose Nader and Simin, a separation (2011) this work could be his competent Palestinian counterpoint, because what both discourses share is the ability to relate the personal and the political, the private and the public with a humanistic view that knows that each character has his reasons (and his point of view). They also share a palpable facility to develop a renewed realistic record marked by a strong sense of location and by the laudable tendency to make invisible their intelligent staging decisions, which seem more organic (on the fly) than designed.
THE REPORTS ON SARAH AND SALEEM
Direction: Muayad Alayan.
Interpreters: Sivane Kretchner, Adeeb Safadi, Maisa Abd Elhadi, Ishai Golan.
Gender: drama. Palestine, 2018.
Duration: 127 minutes
Saleem is a Palestinian and a delivery company for a bakery company. Sarah is an Israeli and owns a coffee. The differences of class, creed and culture will not prevent an adulterous relationship between them, which more than passionate seems, on both sides, a pure relief of tensions brought from home, work or territory. David, her husband, is a soldier whom the filmmaker presents arriving at the cordoned off area where a dead body lies, on which someone will ask if it is a Jew or a Muslim. We discover Bisan, his wife, contemplating a crib in a shop window, with a glow in his eyes that in half a second neutralizes the dramatic topical potential to say many things about the character.
Away from well-meaning and reasonably sensitive speeches such as A bottle in the Gaza Sea (2011) that applied the echo of the Palestinian-Israeli conflict Romeo and Juliet –Love as a territory for questioning inherited conflicts-, here things go the other way and are much more complicated. What Muayad Alayan is talking about is life as a minefield, from the permeability of the sphere of the intimate to the tensions of a political context that makes every gesture raise suspicion, and, also, of the consequences that each decision has, Even every hesitation.
. (tagsToTranslate) life (t) field (t) mine (t) muayad alayan (t) talk (t) permeability (t) sphere (t) intimate (t) tension (t) context (t) political (t) do (t) gesture (t) raise (t) suspect



Source link