Renfe will not cover the train offer agreed upon after the liberalization of the AVE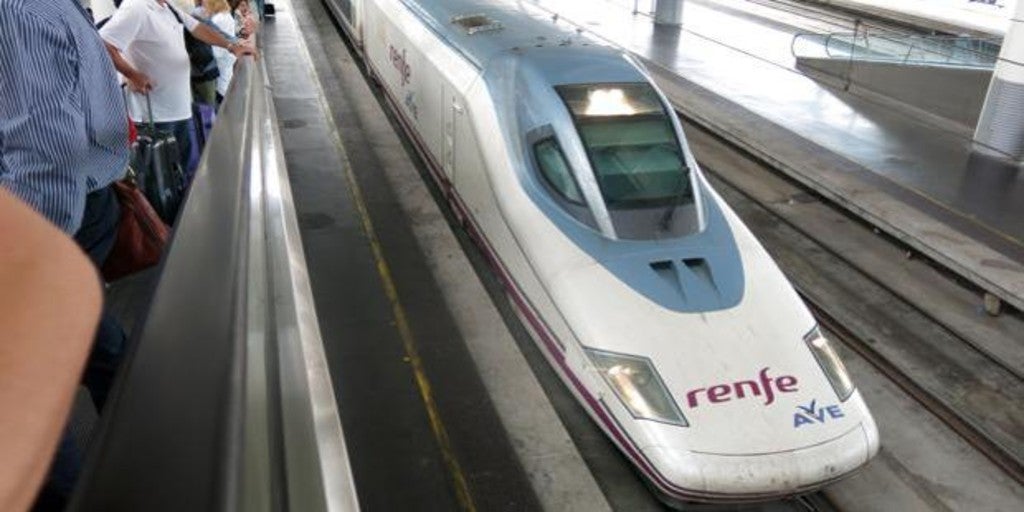 Madrid
Updated:
save

The coronavirus has not only turned 2020 into the "annus horribilis" of the passenger transport, but it is also weighing on the implementation of future projects. Among them, the opening of the high-speed market stands out, which was seen as an opportunity to increase the use of the train and now throws more doubts than certainties.
The National Commission of Markets and Competition (CNMC) has revealed this uncertainty, by publishing a resolution in which it states that capacity (traffic on the roads, access to stations …) will fall next year compared to 2019. And this will be so because the entry of competitors "will not be enough to compensate for the reduction in capacity by Renfe Viajeros, which foresees a slower recovery of long-distance traffic, including high-speed traffic, given the impact of the change. of patron of travelers and teleworking on business trips. Competition ensures that Renfe has requested frequencies much lower than those initially committed to Adif, an extreme that has been confirmed by this newspaper.
The railway administrator awarded three lots to organize the opening of the market, differentiated by the number of frequencies contained in each one. Renfe kept the first one, and initially promised to cover 86% of the capacity offered in this package. The second lot was awarded to a consortium made up of Trenitalia and Ilsa and the last one was taken by the French SNCF.
Adif intended with this system to maximize the use of the high-speed network. In fact, it represented a 65% increase in capacity. However, the pandemic has overthrown these plans, because Renfe has finally requested fewer paths (frequencies) than those agreed and Trenitalia will not start competing in Spain until at least 2022.
A strategy for rates
The CNMC itself recognized a few months ago that although the pandemic did not by itself justify a modification of the framework agreements signed by Adif and the railway operators, it should be taken into account when facilitating these modifications. The coronavirus already forced a few months ago to delay the arrival of SNCF in Spain, which was scheduled for December and will finally take place in March 2021.
In this complex context, Competition has proposed to Adif that it postpone the expected increases in fees, the rates it charges rail operators for using its tracks. In exchange, the body led by Cani Fernández proposes that the Government compensate the loss of income of the railway administrator. As reflected by the CNMC, royalties represent 50% of Adif's income and 57% of Adif Alta Velocity's.
The resolution published this Wednesday by the CNMC also affects the Government the lack of planning with these companies, since the fees continue to be set year after year despite the fact that the law of the railway sector stipulates that there must be a medium-term strategy to set these rates . According CompetitionThis lack of planning creates "significant uncertainty" for both Adif and the railway companies.