Renfe stays out of the British AVE | Economy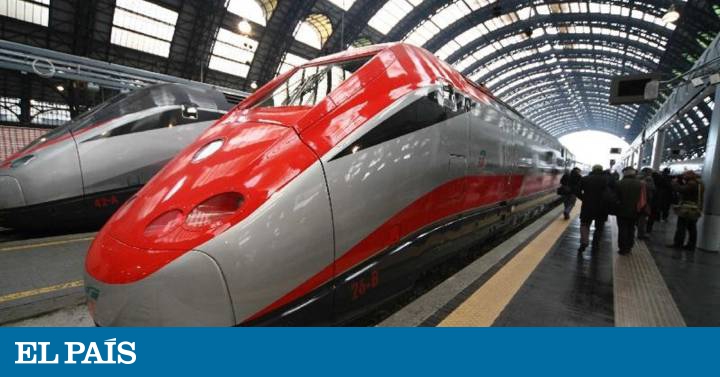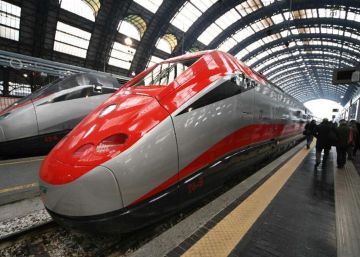 Renfe has definitely been left out of the British AVE. The United Kingdom Department of Transportation has awarded the First Trenitalia consortium, formed by the Scottish First Group and the Italian Trenitalia, the West Coast Partnership (WCP) franchise, which includes the high-speed train (HS2) that will link London and Birmingham from 2026
The Spanish company competed for this contract within the MTR West Coast Partnership consortium with the Hong Kong operator MTR and the Chinese firm Guangshen Railway Company (GSRC), which operates high-speed lines in the Asian country. Renfe was going to be in charge of providing his experience in advising and knowledge of the exploitation of new high-speed rail services.
Renfe's internationalization plan now involves trying to get lines in France when passenger transport is liberalized in December 2020, and will bid for contracts with local partners America, where it has bid for a contest in Paraguay.
New features
First Trenitalia will replace Virgin Rail Group of the Virgin and Stagecoach group that will lose the franchise as of December 8, which includes the conventional InterCity West Coast line, which now links London and Birmingham, and act as a "shadow operator" during the HS2 development providing "a range of design, development and mobilization services" for the high-speed train.
The consortium has committed to operate 263 additional train services per week as of December 2022, increasing the total kilometer per seat by approximately 10%. It plans to introduce a second hourly service in each direction between London and Liverpool, subject to the approval of the Office of Railways and Roads, and add new destinations, including Llandudno, Gobowen and Walsall.
Beginning in 2022, a new fleet of 13 sets of electro-diesel and 10 electric trains will be introduced. These would replace the current ones built by Bombardier used by Virgin Trains, which will receive an intermediate update at the end of 2020. The new bimodal units would be used in services between London and North Wales, while the electrical assemblies would provide capacity for additional services to Liverpool. The elimination of the diesel operation in the electrified sections of the route is expected to reduce CO2 emissions by 61%.
First Trenitalia will invest 117 million to renovate the current fleet of 56 Alstom Class 390 Pendolino trains, providing "more comfortable" standard class seats and additional luggage space, along with improved passenger information systems and improved bathrooms. In addition, more than 70 million pounds have pledged to provide free Wi-Fi on the train and 5G capacity.
. (tagsToTranslate) renfe (t) remain (t) British bird (t) (t) consortium (t) first trenitalia (t) commission (t) operate (t) line (t) high (t) high (t) speed (t) london (t) birmingham (t) bid (t) company (t) Spanish (t) Spanish



Source link