Renfe puts on sale this Friday 100,000 AVE and Long Distance tickets at a price of fifteen euros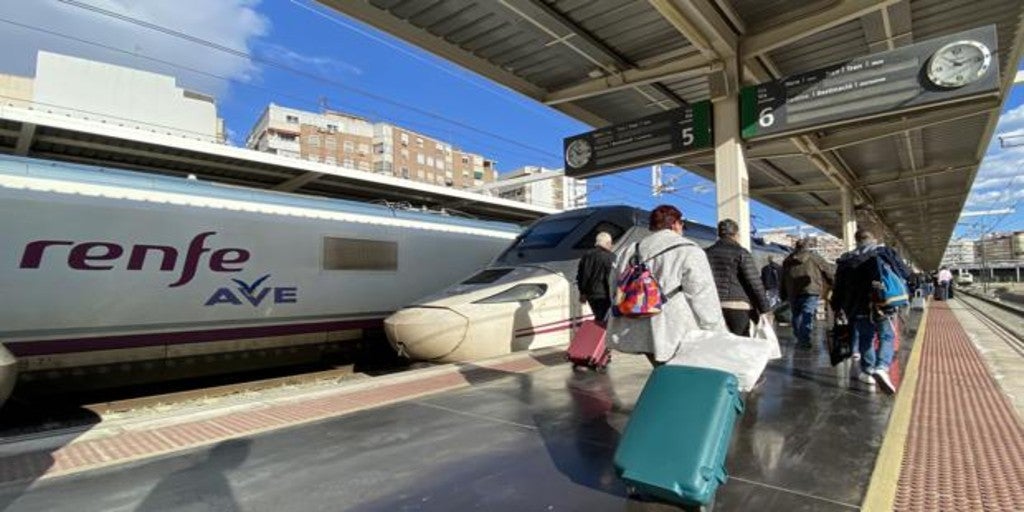 FAQMADRID Updated: 04/21/2022 17:55h
Save

AVE tickets at 15 euros to travel this summer in Spain. Renfe launches from this Friday, April 22, a promotion of more than 100,000 AVE and Long Distance tickets at 15 euros each, to commemorate the 30th anniversary of the birth of the first AVE between Madrid and Seville, which was put into circulation on April 21 April 1992.
According to company sources, the tickets for this promotion, which will be on sale on April 22, 23 and 24, are for travel in the three summer months, between July 1 and September 30 in all national destinations.
In the purchase of tickets, the series complements of the Basic option will be allowed: Changes and cancellations of Choose level, Changes and Cancellations of Premium level, Seat selection, Bicycle and Pet.
Since the commissioning
circulation of the first AVE
30 years ago, Renfe has transported more than 464 million passengers on its high-speed trains. That April 21, 1992, which went down in the history of transport in Spain, the AVE began to circulate with a fleet of 18 trains that traveled at 300 kilometers per hour along a line 471 kilometers long, which crossed five cities.
According to the public company, thirty years later, a high-speed network has been woven that has made it possible to configure the network of lines in corridors in which the company provides its services. Renfe currently has a fleet of 229 trains that run over 3,726 kilometers of high-speed rail on 13 lines passing through 57 cities. In this way, more than 70% of the Spanish population has Renfe high-speed services, and the AVE has become a world reference.
The latest high-speed destination to join Renfe's catalog of new destinations has been
Galicia. Since December 2021, the company has been taking the AVE to Ourense in a travel time of 2 hours and fifteen minutes from Madrid, which has meant a saving of 88 minutes compared to the previous travel time.
View commentsTopics



Source link