Renfe launches 250,000 tickets at 15 euros for the routes between Madrid and Galicia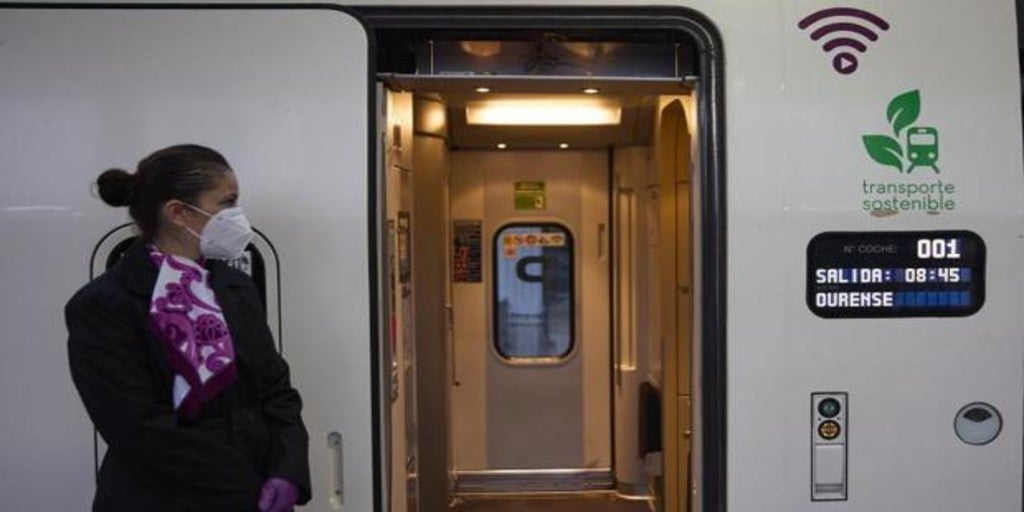 Updated:
Keep

With an eye toward the arrival of the AVE to Galicia next December 21,
Renfe goes on sale from this Tuesday, November 23 and for two weeks or until the end of stocks a total of 250,000 tickets for the Madrid-Galicia route at a promotional price of 15 euros.
The Renfe campaign will start at 10:00 am on Tuesday, November 23, and will last for two weeks. Tickets can be used for travel between December 21, 2021 and September 12, 2022.
The
AVE to Orense from Madrid will take 2 hours and 15 minutes, which means a reduction in travel time of 1 hour and 28 minutes.
The times to connect Madrid with the rest of the main Galician cities are as follows:
Duration of the train journeys between Galicia and Madrid
Vigo – Madrid: 4 hours and 16 minutes
Pontevedra – Madrid: 4 hours
Santiago – Madrid: 3 hours and 20 minutes
La Coruña – Madrid: 3 hours and 51 minutes
Lugo – Madrid: 4 hours and 46 minutes
The frequencies will also be increased. Daily services by direction will go from 6 to 10 in the case of Orense and La Coruña; from 4 to 8 in the case of Vigo; from 5 to 7 for Pontevedra and from 3 to 4 in Lugo. "In a second phase, the journeys will be reduced by 20 more minutes when the Avril de Talgo arrive at the track", explained Sánchez. In principle, these trains, which have a variable gauge, will be operational on this line at the beginning of next year, which will prevent travelers from making transfers to reach other cities in the region.