Renfe cuts its red numbers but loses 323 million until October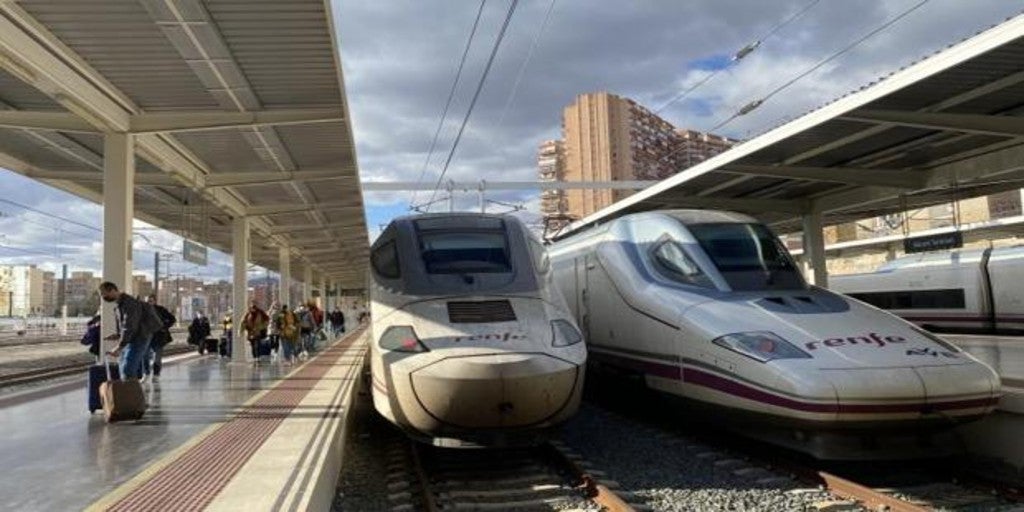 Madrid
Updated:
Keep

Renfe improves its results, but it is still far from coming out of the financial hole in which the coronavirus put it. The operator lost 323.14 million between January and October, 59 million less than in the same period of 2020. Revenues also improved by 10.1% year-on-year, up to 2,592.7 million euros and ebitda is once again positive, reaching 29.32 million euros.
It is the second consecutive month in which ebitda is positive. In September it already registered +19.8 million, an improvement that worsened in October. As this newspaper has learned from railway sources, the group's board of directors has analyzed the company's numbers this Monday, as well as the departure of travelers.
Renfe transported 257.3 million passengers until the tenth month of the year, which represents 37 million more (16.5%) compared to the same period of the previous year.
Of these 257 million passengers, 242.8 million correspond to Cercanías and Media Distancia services, which grew 15.5%. The AVE and long distance are left with 14.5 million, with a growth of 37.5%. For its part, Renfe Merchandise has transported a total of 12.8 million tons until October of this year, compared to 11.7 million in 2020, which represents an increase of 8.9%.
The railway operator offered during the first ten months of the year 35,587 million spaces per kilometer, which represents 6.6% compared to last year. In addition, it had 12,345 million travelers per kilometer, which represents an increase of 28% compared to 2020.
The council has also dealt with the issue of the lack of machinists, a deficit of workers that has forced the suspension of dozens of frequencies and that led to the union strike that took place between September and October. The shortage is still noticeable, but according to the company's calculations it is already being mitigated and will be definitively resolved in the first half of 2022.