Renfe cancels several trains between Madrid and the areas most affected by Filomena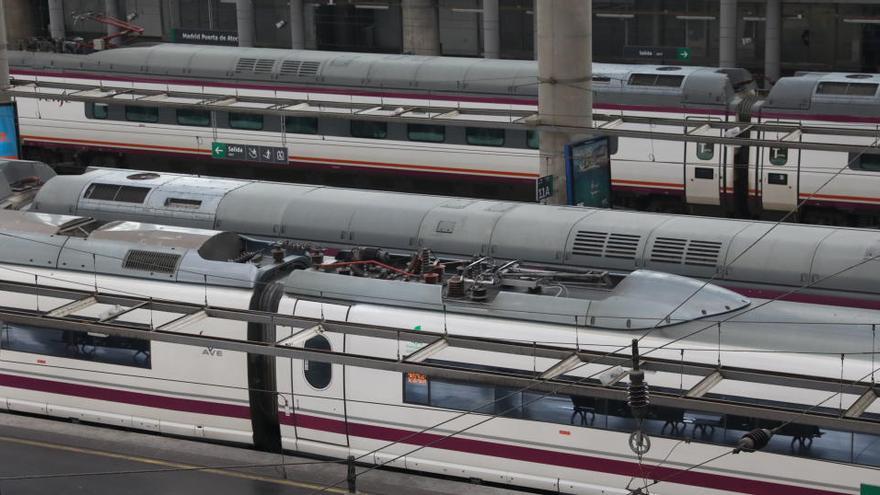 Renfe has abolished all Media Distancia services between Madrid and Valencia and, as of 5:00 p.m. this Friday, those from Aranjuez to Albacete, which also implies the services between Madrid and Jaén, and those from Valencia to Zaragoza.
In Madrid, one of the points most affected by the storm, the operator has established an Alternative Transportation Plan (PAT) with the aim of avoid the passage of trains through the changers of Atocha and Chamartín.
This plan affects the services of Alicante-Santander and Castellón-Gijón, routes in which travelers will be transferred by Cercanías train between the Puerta de Atocha and Chamartín stations.
Regarding High Speed ​​services, Only delays of between 20 and 60 minutes are foreseen due to speed restrictions at 160 kilometers per hour, on the Madrid-Barcelona (Alcalá de Henares and Guadalajara), Madrid-Valencia (Valdemoro-Albacete-Requena), Madrid-Alicante (Valdemoro and Albacete and between Albacete and Bonete), Madrid-Seville and Madrid-Toledo lines.
In the metric gauge network in the Cercanías de Asturias and Santander centers, selective suppressions are being carried out and there are mean delays of 20 minutes due to the presence of ice in the catenary, circulating in the rest of the nuclei normally.
On the other hand, as a result of a catenary breakdown in Grañena (the Espeluy-Jaén route), an alternative transport plan has been established in the relations of Medium Distance Jaén-Madrid and Jaén-Córdoba-Seville.