Renfe cancels and reimburses the ticket money for free since Monday due to the coronavirus pandemic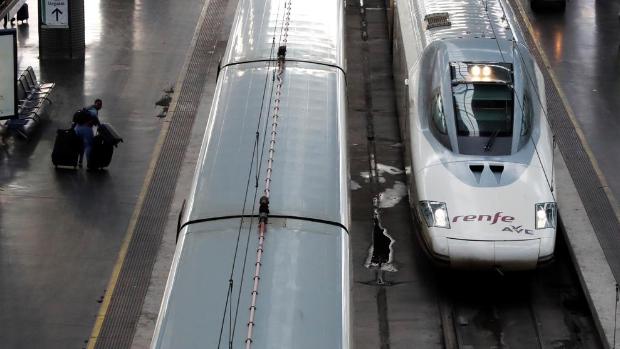 Madrid
Updated:
save

Quick responses to a crisis that is unfolding unpredictably. Renfe, main Spanish railway operator, has announced this weekend that will return free of charge and in full to passengers the money of the tickets to contain the virus SARS-Cov-2, the coronavirus of Chinese origin that has caused the alarm state in Spain.
From the monday march 16, the railway operator will allow those users who have been affected by the health crisis to cancel at no cost or, if they wish, exchange for another for later all tickets issued in recent days. This plan includes those rates that do not include the possibility of changes, such as Promo and Mesa rates, as well as tickets for the new "low cost" high-speed Avlo train, whose premiere It was scheduled for April 6.
In this way, passengers can exchange the ticket for another to travel later or receive the equivalent of the cost of the tickets in points (in case of being a member of the + Renfe program) or through the new 'Return Code '. The after-sales measures are in force, in principle, until April 30, as announced in a release the railway operator.
In accordance with the decree approved by the Government, Renfe will also allow passengers who have passes (AVE Pass, Flexible Pass and Collaborative Pass) to have their validity period extended 60 days beyond the expiration date of their pass. Currently valid for 4 months. In turn, the tickets will be returned in full to all travelers of the Imserso holiday programs, which since last week suspended all trips to this group considered to be at risk. These returns will be made through the agencies authorized by this program.
In the same vein, the operator has confirmed that the possibility of free exchange of all the single Medium distance and Medium distance Avant tickets purchased from the March 9 for a ticket for another date or for a discount voucher for the same amount.
Travel will be cut in half
In addition to these measures, the new rail transport plan establishes a reduction of up to half of the routes. Despite this announcement, the operator has guaranteed the minimum services to "allow mobility within the causes contemplated by the Government", which indicates that citizens must be confined to their usual homes, although they are allowed to travel to work.
Services AVE, Long Distance, Medium Distance and Avanttherefore, they will be restricted by 50% from the 00.00 hours next Wednesday, March 18th. In application of the Government's instruction to ensure the maximum possible separation between passengers on trains, Renfe will limit the offer of seats available for each train depending on the configuration and typology of each unit.