Renfe cancels about 360 trains this weekend of operation return for strikes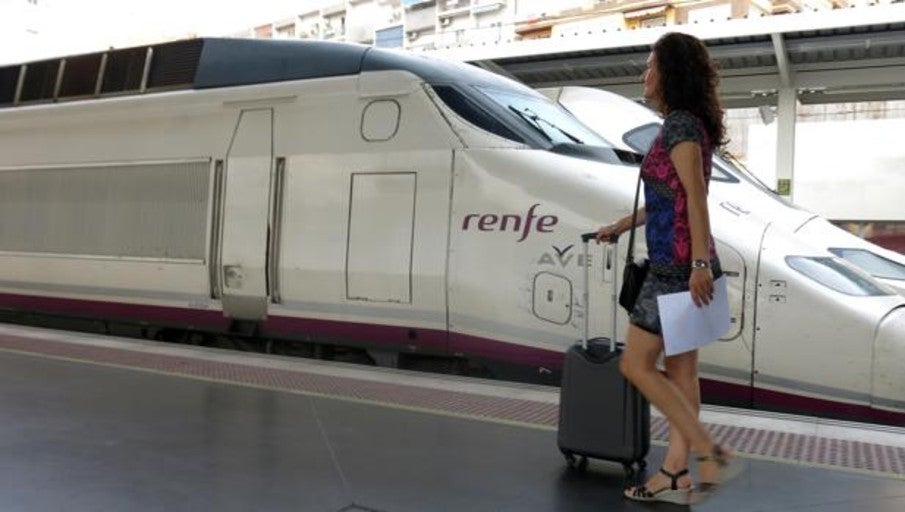 Updated:
Renfe will cancel about 360 passenger trains this weekend before the partial strikes that CGT has summoned in the railway company for this Friday, August 30 and Sunday, September 1, dates that coincide with the 'return operation' of the summer holidays.
This is the last two days of the partial stoppage calendar that CGT has carried out in Renfe this summer, which involves two daily stoppages, of four hours each, which take place between 12.00 and 16.00, and between 20.00 and 24.00 hours.
However, this call requires the Ministry of Development to decree minimum services to guarantee the mobility of travelers and Renfe to cancel trains that are not part of them, which guarantee the 78% of the usual AVE and High Speed ​​trains and 65% of those of Media Distancia.
Of the total of 360 trains not included in these minimum services and which are canceled this Friday and Sunday, 118 of them will be AVE and Long Distance and the remaining 242 of Medium Distance. For days, this Friday, Renfe will have to cancel sixty AVE and Long Distance trains, and another 128 regional trains.
In the case of Sunday, September 1, the call for strikes leads to the cancellation of 172 trains, 58 AVE and Long Distance and another 114 regional.
Renfe will endeavor to relocate passengers of canceled trains in other circulations, whenever possible. It also gives the opportunity to change the travel date or return the ticket.
Regarding the Cercanías services that Renfe provides in a dozen cities, including Madrid and Barcelona, ​​the minimum services they cover 50% of the service, which rises to 75% in 'rush hours'. As for freight trains, 34% of the usual ones have guaranteed circulation.
In its resolution of minimum services, the Ministry attributes the percentage of minimum services set to the fact that the stoppages are called on days of "exceptional movement of travelers".
In addition, in the case of Friday, "the mobility of working days coincides with the holiday return operation, thus affecting all types of trains", argues Fomento.
«If minimum services were not determined, the exercise of the right to strike would originate superior and unnecessary harm to citizens», Concludes the Ministry, which warns of the collapse of access roads to large capitals in case of restricting the Cercanías service or the damage that would be caused to the« exceptional number of travelers »who have booked tickets in advance for these dates.
With its stoppages, a continuation of those of July 31 and August 14, CGT intends to claim an increase in Renfe's workforce. It also denounces the "impossibility" of fulfilling the "spirit" of reducing the weekly workday to 37.5 hours due to the company's decision to apply it daily, with a 17-minute decrease in the working time of each day, in cumulatively adding days off.