Renfe cancels 1,152 trains for the four days of strike that begin on Wednesday | Economy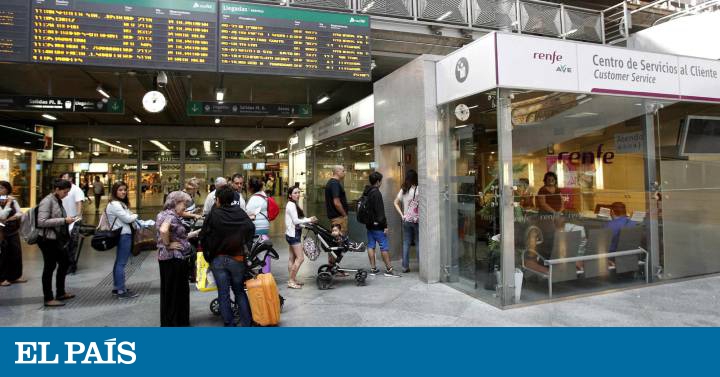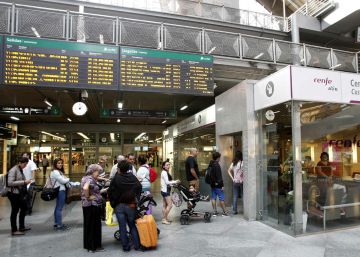 Renfe It has canceled 1,152 trains (477 medium-distance, 230 high-speed AVE and 445 freight) due to the four days of strike called by the CGT for July 31, August 14, August 30 and September 1 , according to the minimum services decreed by the Ministry of Development.
Thus, thousands of travelers will be affected again in the beginning or the return of their vacations by some stoppages that are summoned periodically year after year by the unions coinciding with the dates of greater demand (Christmas, Easter, summer and bridges). Although in most cases the monitoring of strikes is minimal or even called off days before it occurs, the establishment of minimum services requires canceling hundreds of journeys, with the consequent disruption to travelers.
On this occasion, Fomento has set minimum services of a maximum of 75% in the peak hours of Cercanías and 50% for the valley hours. In addition, the decree contemplates 65% of operation in medium-distance trains, 78% in high-speed long-distance trains and 25% in freight trains.
Second strike in 15 days
Coinciding with a new phase of the departure and return operation for the summer holidays, CGT calls the strike on July 31 from 12.00 to 16.00 and from 20.00 to 24.00. This is the second strike that will live the rail services after the day of July 15, convened by CC OO, which forced the operator to cancel 320 trains.
On a typical day, 3,500 Cercanías, 600 medium-distance and 382 high-speed and long-distance trains usually circulate, as Renfe has indicated.
The company will offer affected travelers to travel on the next train at a time closer to the one that was purchased or to cancel or change the ticket at no additional cost, as indicated in a statement sent on Monday.
CGT crosses out the minimum services of "excessive", and affirms in a statement that Promotion "touches the prevarication" and that it generates a great imbalance between "the fundamental right to strike and the right to mobility". The union demands an increase in the replacement rate, the brake on outsourcing of services, as well as a boost to internal promotion and conciliation.
This union is a minority in Renfe, and only obtained two of the 13 representatives of the works council in the last union elections held last May.
. (tagsToTranslate) renfe (t) cancel (t) 1,152 (t) train (t) four (t) day (t) strike (t) start (t) Wednesday (t) stop (t) have (t) be ( t) convene (t) minority union (t) (t) cgt (t) match (t) operation (t) exit



Source link