Renewables put oil reign in transport in check | Companies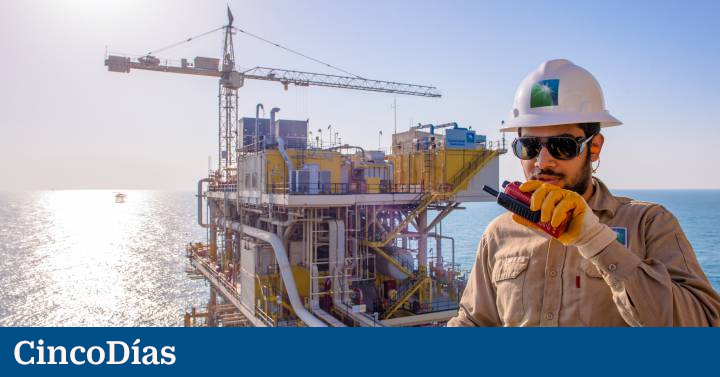 Oil production has always depended on the impact on the demand for geopolitical tensions such as wars, recessions and pandemics. But its profitability as a business had never been in discussion until the advancement of technology and the fight against climate change accelerated the development of renewable energy and electromobility.
Last September, Daimler reported that will pause the development of gasoline engines to focus on electric, adding to a current started by Volvo in 2017 and continued by Toyota and Volkswagen in 2018. The beetle teaches announced in November of that year that will invest 44,000 million euros to produce mass electric cars and that will mount the last combustion model in 2026.
"The brands had been working on the efficiency of combustion engines for 100 years and so far they have arrived. In the next three years, 300 electric models will be launched, for all tastes and pockets. It is the first time that the automotive sector and the oil industry have different visions, "said Mark Lewis, an analyst at BNP Paribas, at a panel at the Madrid climate summit held last December.
The International Energy Agency (IEA) estimates that if the environmental objectives set by governments are met, the use of oil in cars will peak at the end of this decade and that in 2040 there will be 300 million electric cars on the roads, which will reduce the demand for crude oil by four million barrels a day.
The world seems to have thus begun a path of no return towards the progressive replacement of fossil fuels with cleaner energies that is already impacting the accounts of the oil companies. Repsol lost 3,816 million euros in 2019 for a correction of 4,849 million in the book value of certain assets, in order to make them consistent with the Paris Agreement.
Lewis, head of sustainability research at BNP Paribas, has calculated how much useful energy – discounting what is lost in the conversion process – for cars could be obtained by investing the same amount ($ 100 billion) in oil and renewable energy. The conclusion reached is that in 25 years the new wind and solar projects will be able to produce between six and seven times more energy than gasoline and between three and four times more than diesel extracted from a barrel of crude oil at 60 dollars .
Consequently, for gasoline to remain competitive as a source of long-term mobility, the price of the barrel will have to fall on that horizon to a range of 9-10 dollars and, in the case of diesel, to 17-19, for what, in his opinion, the days of oil as fuel "are clearly numbered."
Discrepancies
Juan Carlos Higueras, professor at EAE Business School, disagrees that this statement is realistic "in the short and medium term." Lewis's study, he argues, is limited to cars, but ignores that oil derivatives are also present in cargo transportation, industry and energy used in homes. "The world is not prepared for such a rapid disruptive change," he says.
The IPO of the Saudi Aramco, which reached a valuation of two billion dollars, reinforce that idea. "Investors are betting on it because they know there is still a long time for oil to stop being profitable," says Higueras; although, remember that the objective of this operation has been to raise money to finance investments that reduce Saudi dependence on black gold, to which it should be added that the bulk of the capital was contributed by Gulf investors.
In a telephone interview from Paris, Lewis has preferred not to comment on the OPA of Aramco, but has defended his methodology. "It is true that oil has multiple applications, but road transport accounts for half of the global demand. If you add ships and planes to cars, you reach 65%, "he says.
Recognizes that now wind and solar do not have the necessary scale to compete with crude oil; However, he maintains that this will change in the next 10 or 15 years, as his technology continues to decrease.
In just four years, the level electric cost (LCOE) of offshore wind in Spain, for example, has dropped from 84 euros per megawatt hour (MWh) to 44 euros, and that of photovoltaics, from 145 to 40, in the case of the panels that follow the sun, and from 137 to 44, in that of the static ones, according to BloombergNEF data.
Lewis accepts that his comparison is not pure – he has been accused of comparing pears with apples – as he confronts the more conservative cost of building a wind or solar plant today that will have a 25-year lifespan (expressed in dollars per gigawatt) , with the current oil barrel levels.
However, remember that investors value assets (whether stocks or commodities) based on their growth outlook. "That is the genius of financial markets, which anticipate the future," he says.
Coronavirus and maritime norm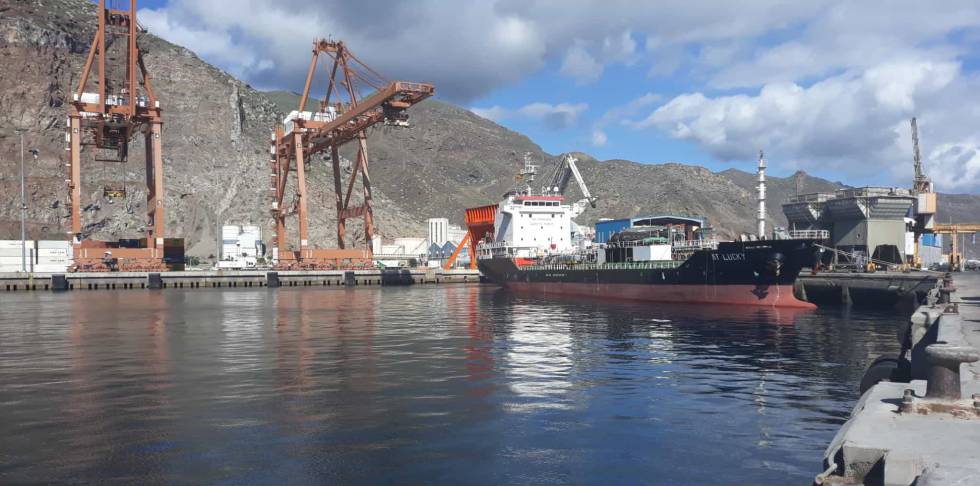 Covid-19. In the short and medium term, the sector faces two challenges. The most recent is the impact on demand of the Covid-19 coronavirus, which has caused OPEC, the cartel of exporting countries, cut its forecast of global consumption by 2020 by 230,000 barrels per day. The price of Brent is currently around 55 dollars per barrel.
IMO. On January 1, an International Maritime Organization (IMO) regulation entered into force that obliges shipping companies to limit the sulfur content of the fuel they use to transport goods to 0.5%. If the measure is met in all countries, it will leave about 3.5 million barrels per day out of the market, according to Goldman Sachs. Repsol already refines low sulfur marine fuels in Spain and Peru, while Cepsa supplies this product in the ports of the Canary Islands.