Renault dispenses with Thierry Bolloré and appoints Clotilde Delbos interim CEO | Economy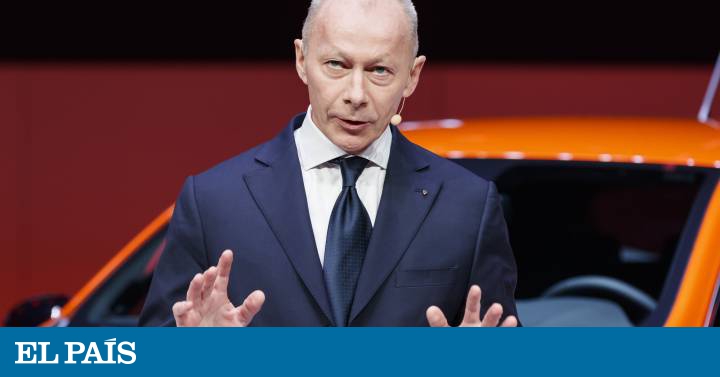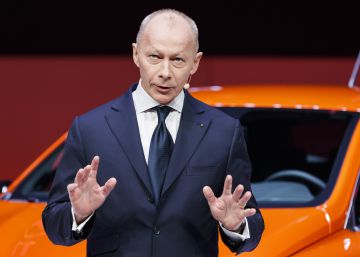 The board of directors of the Renault group has decided to dispense with Thierry Bolloré as CEO of the company "with immediate effect" and appoint Clotilde Delbos to the position on an interim basis.
The decision of the council supposes the exit of Bolloré, after being less than a year in office, which he agreed to after the hasty departure of Carlos Ghosn for his accusations of tax fraud in Japan.
In a statement, Renault details that Delbos will hold the position "with immediate effect" and will remain in it on an interim basis until the process to elect a new CEO is completed.
Delbos joined Renault in 2012 as group controller, and then be appointed in April 2016 executive vice president and financial director. In April 2019, Delbos, which is also part of the executive committee, also assumed responsibility for internal control.
The board of directors also gave a favorable opinion on Friday to the appointment of Olivier Murguet and José Vicente de los Mozos as deputy general directors to help Delbos in his tasks.
On the other hand, the company reports that Jean-Dominique Senard will assume the presidency of Reanult during this interim period of the management team.
With this relief, Renault ends the stage of Carlos Ghosn, arrested for the first time on November 19, 2018 and who faces charges for alleged tax crimes with aggravating breach of trust, having reportedly reported for almost ten years a Remuneration lower than that actually received, with a difference of about 82 million dollars (72.5 million euros).
Nissan has also appointed Makoto Uchida as new CEO this week (effective January 1, 2020) of the company replacing Hiroto Saikawa, who was forced to resign after it was known that he would have received higher salaries than That corresponded to him.
In January of this year, a few months after the outbreak of the Ghosn case, Renault appointed Jean-Dominique Senard as president and Bolloré as CEO, responsible for overseeing the daily activity of the company. Bolloré provisionally assumed the functions of Ghosn on November 21 last year, two days after the arrest of Ghosn.
In addition, Bolloré was currently acting as "principal interlocutor" with the Japanese firms Nissan and Mitsubishi for any conversation about the organization and evolution of the Renault-Nissan-Mitsubishi alliance.
(tagsToTranslate) renault (t) do without (t) thierry bolloré (t) appoint (t) clotilde delbos (t) counselor (t) counselor (t) delegate (t) interim (t) interim (t) bolloré (t) carry (t) year (t) charge (t) arrive (t) exit (t) precipitate (t) carlos ghosn



Source link