"Removing the dog would be like ripping out my kidneys"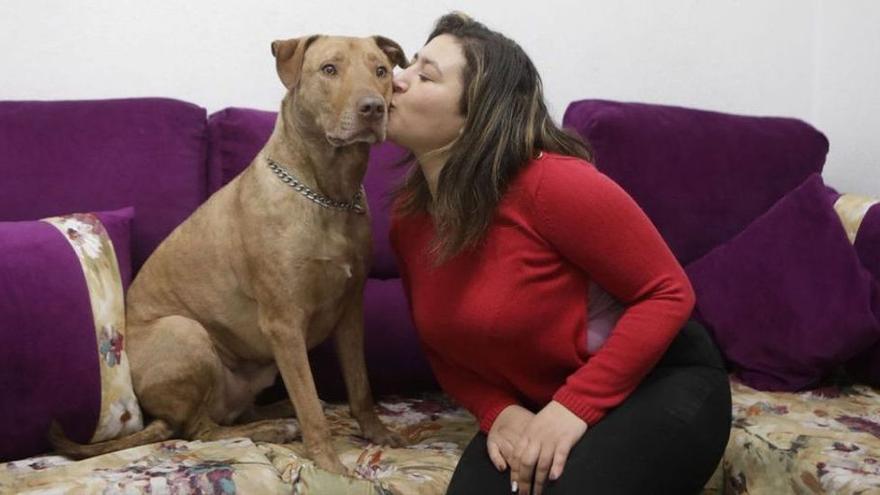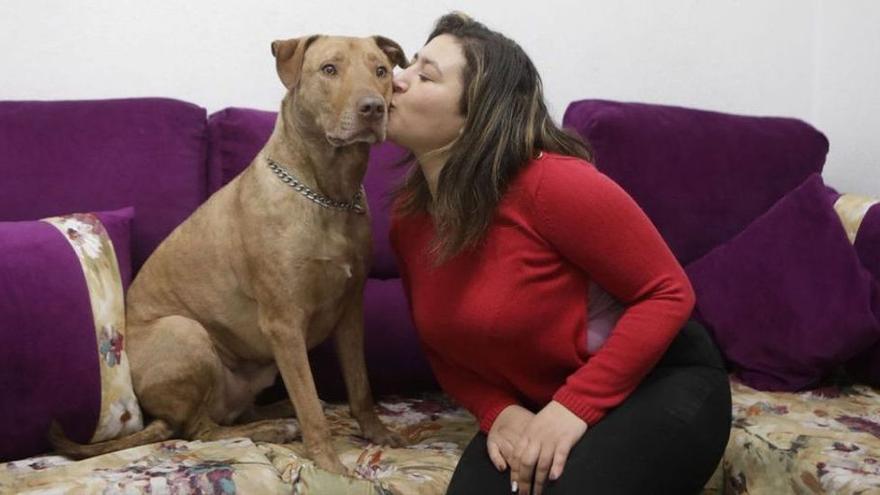 'tuco' is a pioneer. This five-year-old Belgian Shepherd-pitbull mix is ​​the first animal whose case has been judged following the new reform of the Civil Code that considers animals sentient beings. For more than a year, the dog's owner, Alexander Cofino, and the person who took care of him in Asturias when the owner enjoyed a professional stay of around two years outside of Spain, Oumaima Laadam, ownership and custody of the dog are disputed in court. A first process, through criminal proceedings, came to nothing, but by going to civil proceedings, Cofiño managed to get a court to recognize him as the owner of the animal. The sentence is appealed, but awaiting trial, Tuco continues with Laabam. Here comes the new reform of the Civil Code, the misnamed 'Animal Welfare Law': Cofiño's lawyer requested a precautionary measure so that the animal returned to the custody of his client until the trial. At first it was granted but, finally, court number 11 in Oviedo, of which he is the Susana Fernandez de la Parra, has dismissed the request, in an order that is already historic, arguing that the dog is a sentient being and that its well-being must prevail, which is guaranteed with the one who has been its caregiver in recent years.
"It was a hoot, we were desperate. When they told me that I had requested the precautionary order and that I had ten days to deliver the dog, it was as if they removed my kidneys in the middle of the street," says Oumaima Laadam, who claims to have established an extraordinary bond with "Tuco" since he is under his care. guardianship: "it's my babyHe goes with me everywhere."
The versions of Cofiño and Laadam differ radically on many points, even when defining the relationship that united them that summer of 2018 in which the man left Tuco in the care of the woman. "She was my best friend, I was naive," he says.". "He was a friend of a friend, I barely knew him. One night of partying I was asking around the bars who wanted to keep the dog because they were going on Erasmus to Mexico, and through that friend I accepted", she maintains.
Cofiño spent five months in Mexico, and briefly returned to Asturias, where he spent two months, before returning to Mexico. "I was waiting for a work project, it came out and I came back. But those two months, the dog came back with me and stayed with me, and only came back with her when I left," he says. "He fell in love with a girl and came back to be with her. In those two months he did not worry about the dog. He saw him twice and I was with him both times, because I didn't trust someone who left Tuco with the first person who passed by", she says.
Cofiño's second stay in Mexico lasted a little over a year and a half, until December 2020. Upon returning, claimed Tuco, and got a "no" as an answer. "He told me that he was bored, because the pandemic had changed everything, and that he wanted to get his life back," says Laadam, who assures that, on his second stay in Mexico, Cofiño did not send him the feed for Tuco. "She always sent it and it was she who began to reject the shipments. Then when you come back, He told me that the ownership of the dog had changed. I don't understand how a vet could accept that", assures Cofiño.
Tuco continues with Oumaima Laadam, who is clear that he is going to fight to the end for the animal that, in these three and a half years, has become someone in his family. "This is not over yet, but we hope that this car sets a precedent and that it is understood that 'Tuco' is a living being and not a thing. For health, food, affection and everything, I was the one who took care of the dog all these years. He spent the confinement with me, just him and me in a house, "concludes Laadam. The decision now corresponds to the Provincial Court of Asturias.