Remixes and nostalgia to blow out Lennon's 80s candles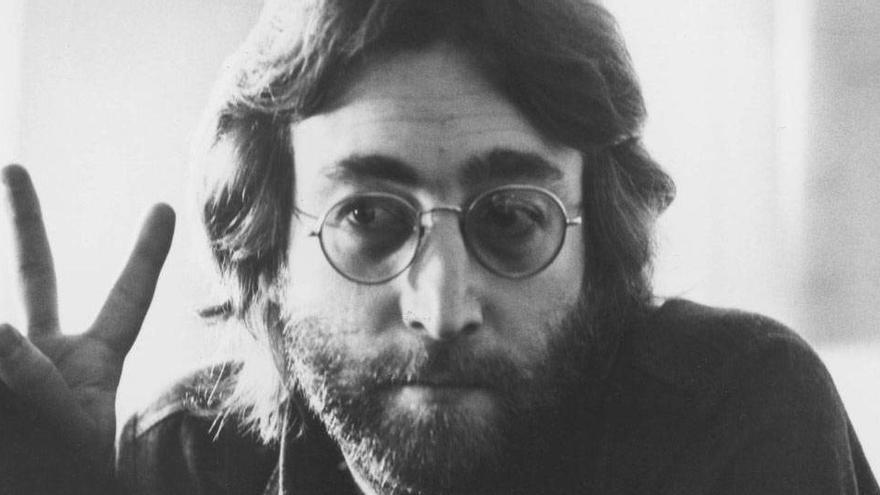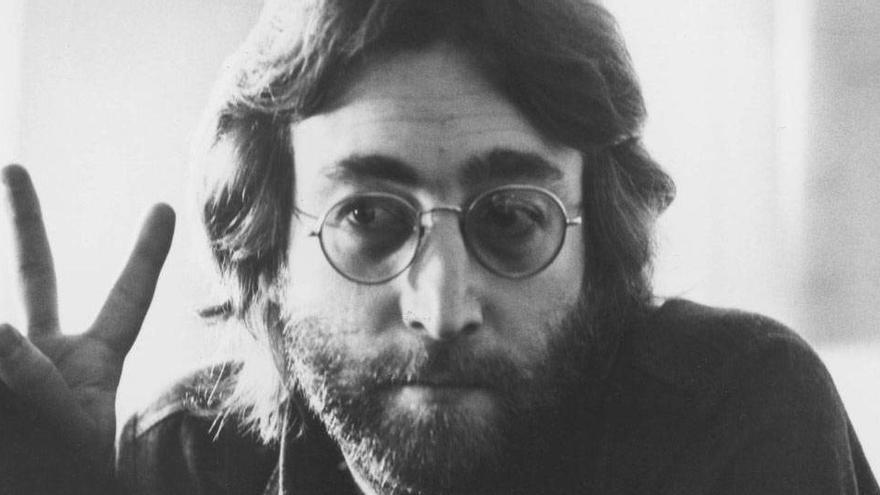 John Lennon would blow 80 candles this Friday if he hadn't run into an obsessed psychopath who brutally shot him to death in New York. A remix album, streaming concert and radio show, hosted by his son Sean, mark the date to remember the musician.
John Winston Lennon (1940-1980) earned planetary celebrity as one of the founders of the Beatles. Idealistic and charismatic, as an artist he never stopped experimenting and in addition to composing and singing, he also wrote, composed poems and flirted with interpretation.
Quick-minded, witty, and with a pointed edge, Lennon was also the working-class neighborhood boy who longed for an absent father and was touched after the sudden (and tragic) death of his mother, Julia. Already with the Beatles, he channeled an emotionally turbulent childhood through lyrics that are today part of rock history.
With the Liverpool quartet, along with Paul MCCARTNEY (your musical soul mate and your best friend), Ringo Starr and George Harrison, He was part of the social and cultural revolution of the 60s. They became demigods and chained successes that would continue later, in his solo career and as the pacifist hippy who walked the world with Yoko Ono.
Lennon passed away prematurely at age 40s, when Mark Chapman, a stubborn fan of him, shot him five times in the back in front of the New York apartment he shared with Yoko in Manhattan, on December 8, four decades ago.
36 remixed tracks
To remember the brilliant artist and the committed activist this Friday comes a compilation album of the 36 most relevant songs remixed from his solo career – "Gimme some truth. The Ultimate Mixes "– produced by Yoko and their son, Sean Ono Lennon.
"John was a great man, with a tremendous sense of humor and understanding", emphasizes Yoko Ono in the foreword of the book included in the Deluxe edition.
The album, whose title refers to statements that the musician made in 1971 to denounce the hypocrisy of politicians, includes his greatest hits, such as "Imagine", "Give Peace A Chance", "Happy Xmas (War Is Over)", "God", "Power To The People", "Working Class Hero", "Gimme Some Truth", "Angela", "Woman", "Love", "Oh Yoko!", "Every Man Has A Woman Who Loves Him "or" Jealous Guy ".
Also to mark the occasion, his youngest son has played host to an intimate radio documentary Recorded in two parts for the British station BBC Radio 2, in which he interviews his older brother, Julian – Lennon's son with his first wife, Cynthia Powell – and other icons such as Paul McCartney and Elton John.
"The truth is that (Julian and I) have never really talked about our father together in public," confessed Sean in one of the segments of the program.
McCartney also rescued curious personal anecdotes of his friend, like one of the first things that caught his attention when he first saw him on a bus was that he had a "very cool" look and long sideburns.
Both of them they met in the summer of 1957 at a partyto in which the group that Lennon had, The Quarry Men (later to become The Beatles) played, and which McCartney would join as a guitarist and soloist. The two musicians had different approaches in the creative process but "what was great," McCartney explained on the show, "was the combination of these two different attitudes."
Virtual concert for charity purposes
The 80th anniversary of Lennon's birth is also commemorated in a streaming concert – due to the pandemic – hosted by Blurred Vision vocalist, Sepp Osley.
This virtual show includes performances and tributes to Lennon by renowned artists such as Peter Gabriel, KT Tunstall, Larkin Poe, Richard Curtis, Maxi Jazz (from Faithless), Andy Fairweather Low or John Ilsley (from Dire Straits), among many others.
The show will have charitable purposes and the proceeds will go to an organization –World Child UK- helping poor families in conflict areas all over the world. "With all that the world has faced in this harrowing time, it is we, as a global community, who can bridge the cracks that divide the world and shed light on the darkest corners of the planet. Certainly like the great man (Lennon) would have wanted us to do it, "Osley said in a statement.
In 1975 Lennon retired from the music scene to dedicate himself to raising his son Sean, although he returned five years later, taking out, with Ono, a new job, "Double Fantasy", just three weeks before her fateful encounter with Chapman.
His older son, Julian, with whom he had a complicated relationship that they both managed to repair in the last years of the Beatle's life, recalls on this date his last talk, when his father put on the phone a song he had just mixed, "Starting Over" (from "Double Fantasy ").
"I didn't know what to expect from that new album and I listened to that song and told him that I loved it (…)", Julian commented to Radio 2. He adds that when he found out about the murder, those moments came to mind, "listening to him to be so extremely content, in a happy place, doing what he loved. "